RCBJ-Audible (Listen For Free)
As we phase out of 2022, we think back on a year's worth of reporting. Here are highlights from a riveting year. 
Rockland County District Attorney Drops Hi-Tor Kitten Case; Board President Debbie DiBernardo Clears Her Name.
Attorney Gerard Damiani Says Case Was Dismissed After Defendant Refused Multiple Offers To Plea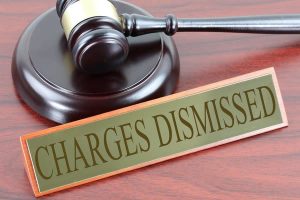 October 26, 2022 – The criminal Hi-Tor "kitten" case brought by the Rockland County District Attorney's Office accusing the animal shelter president of offering false information to the county was dismissed on Wednesday in a pre-trial court hearing on the eve of the trial.
The decision to drop the case comes nearly ten months after the indictment was handed down, months of litigation, and after defendant Debbie DiBernardo refused to accept multiple offers to take a plea deal, even as late as yesterday.
Executive Assistant District Attorney Michael Dugandzic, who joined the case just days ago, negotiated the agreement with DiBernardo's counsel Gerard Damiani over the last 48 hours. Read the full story…
---
Team Tapped To Buy HNA Palisades Agrees To $33 Million Price Tag; REVEIL Needs $38 Million To Close
Town of Orangetown Expresses Confidence Over Sale of HNA Palisades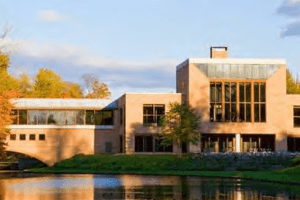 June 20, 2022 – The team of California-based developers tapped one year ago by the Town of Orangetown to buy and transform the 106-acre HNA Palisades Training Center campus at 334 Route 9W in Palisades is seeking financing to purchase the property but it remains unclear as to whether the prospective developers need more than 100 percent financing, or whether they have investment partners.
REVEIL LLC, a Delaware Limited Liability Company, says in a capital request it's in contract to purchase HNA for $33 million. The developers are seeking $26.5 million, which includes $5 million in acquisition, predevelopment, and financing costs to cover the purchase price for the hotel/conference facility owned by the Chinese entity. Read the full story…

---
A TALE OF TWO LETCHWORTHS: Both Propose Housing But The Devil Is In The Details
A Side-By-Side Comparison Of Development Proposals For Letchworth Village in the Towns of Stony Point and Haverstraw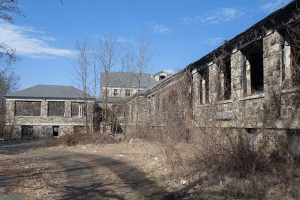 October 18, 2022 – Is it finally time to give Letchworth Village in both the Town of Haverstraw and the Town of Stony Point new chapters?
After two decades of laying fallow and languishing, plans to reimagine the sites are afoot in both towns. With a housing shortage bearing down, both Haverstraw and Stony Point are poised to create housing opportunities, with some targeted to millennials and seniors. Neither is a done deal, but Haverstraw has negotiated a contract with a housing developer to build around 300 non-age restricted, market-rate apartments on a vacant corner of the former Letchworth Village site in Haverstraw. Across Willow Grove Road, Stony Point has signed a Memorandum of Understanding (MOU) with a developer to build a 445-unit mixed-use housing community. Read the full story…
---
Nyack's Become A Port-Of-Call For American Cruise Lines
American Cruise Line Planning To Increase Day Trip Tours to Nyack On Next Year's Hudson River Cruises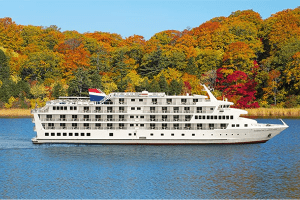 November 7, 2022 – The Village of Nyack is not typically thought of as a "port-of-call," though it became one by serendipity earlier this autumn when a cruise line integrated a village daytrip into its eight-day Hudson River cruise.
Turns out the strategic pairing was a big splash for both the cruise line and for the Hudson River village, which has been working steadfastly over the last decade or so to boost its tourism profile.

---
Ugell Juggles Justice Robes With Overalls On Farm Leased For Cannabis Cultivation
Green Justice Produces Bumper Crop In First Year But Waits On New York Regs To Give More Latitude To Growers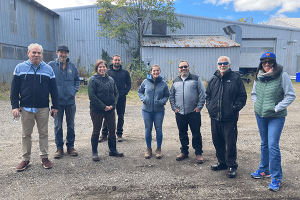 December 13, 2022 – Scott Ugell, a veteran lawyer and town justice for the Town of Clarkstown, and a village attorney for Blooming Grove in Orange County, has spent decades in robes and in courtrooms adjudicating justice.
Now, part-time, the judge is changing up his robes for overalls as he learns the ropes for cannabis cultivation on a farm in Orange County.
Year one showed promise but the jury is still out on how, and how quickly, the cannabis industry in New York will take hold and flourish.
---
A Cidery At The Heart Of A Dispute Over Land Use Will Be Decided In
Cidery Attorney Says Business Has A Right To Operate At Its Location; Town Of Orangetown Disagrees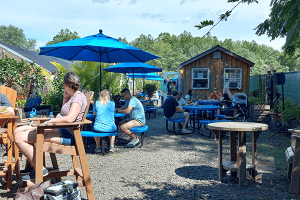 August 16, 2022 – A Rockland County judge will have to decide the fate of a cidery in the Town of Orangetown because town officials and the business owners disagree on whether the operator has the right to serve hard cider to the public at its property.
Rockland Cider Works, which opened in August 2019 at Van Houten Farms at 68 Sickletown Road in Orangeburg, is wrangling to remain in business while it fights on three fronts: in a lawsuit it filed against the town, in a lawsuit filed against it by its neighbors, and in an administrative hearing to hold onto its state issued cidery license.
---
New Tenants Breathe Life Into Struggling The Shops At Nanuet
Tenant Mix Includes Roast'd, Fast Casual Restaurants, Home Goods Stores and Rockland's First Fidelity Investments Office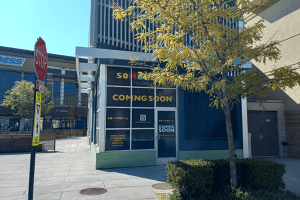 October 12, 2022 – This week, P.F. Chang's at The Shops at Nanuet reopened for lunch because customers are returning, and foot traffic is picking up at the mall.
Even before the coronavirus pandemic, The Shops were flailing, losing major chain tenants at a fast clip.
By the end of the pandemic, the outdoor mall along Route 59 looked ghostly and anemic. But a recent burst of new tenancies appears to be breathing new life into the mall – with a mix of new tenants including Fidelity Investments, independent business owners like Saba Rugs & Flooring, and a raft of new food and beverage operators. Read the full story…
---
Town Of Haverstraw In Talks With Marina Operator For $14 Million Sale Of Vast Hudson River Waterfront Site
Safe Harbor Marina, Which Leases & Operates Marina Owned By Haverstraw, Seeking Raft Of Financial Boosts From Rockland IDA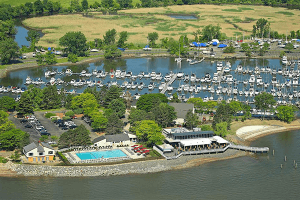 December 7, 2022 – The Hudson River marina operator at 600 Beach Road has filed an application with the Rockland County Industrial Development Agency (IDA) seeking a bevy of financial incentives to help them with the purchase of Safe Harbor Marina from the Town of Haverstraw.
Safe Harbor has agreed to purchase the 58-acre, 1000-slip marina property from the Town of Haverstraw for $14.1 million dollars, according to a letter written to the IDA by Safe Harbor attorney Michael Zarin of Zarin & Steinmetz. The letter is part of an application Safe Harbor sent to the IDA in October. Read the full story…
---
Former Construction Landfill Needs Environmental Cleanup Before Village Of West Haverstraw Advances Application For Large Distribution Warehouse
Landowner Eric Bergstol & NJ Developer Efrem Gerszberg Propose 450,000 Square-Foot Distribution Center Off Beach Road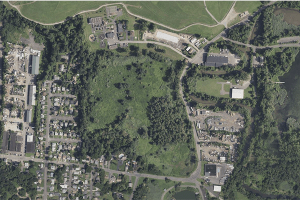 October 24, 2022 – A landowner and developer are awaiting direction from New York State on an environmental cleanup of a former construction landfill before they can move forward with an application before the Village of West Haverstraw Planning and Zoning Boards to build a distribution center.
Applicants Eric Bergstol, a local landowner, and New Jersey developer Efrem Gerszberg are working with New York State Department of Environmental Conservation (NYSDEC) to determine the scope of cleanup and remediation needed on the 34-acre vegetative site sitting in the crook of Railroad Avenue and Beach Road. The site, owned by North Rockland Associates since 1969, was an active construction landfill through the mid-1990s. Read the full story…
---
Rockland Green Puts Cart Before Horse; Fails To Follow Its Own Guidelines On Property Acquisition
Wayne Kleinman Asks Rockland Green Chairman To Stop Confusing Public About Petition Asking Boulders To Use Noiseless Fireworks; Petition Did Not Ask For Hi-Tor Animal Shelter To Be Relocated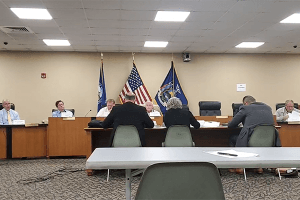 October 2, 2022 – Howard Phillips, in his capacity as Chairman of Rockland Green (former Rockland County Solid Waste Management Authority), is actively negotiating to purchase a newly built warehouse on Beach Road in Haverstraw to house a future animal shelter designed to be shared by all the county's municipalities. But the Authority is disregarding its own specific published directives on how it goes about acquiring real property.
Phillips, who is also the Supervisor of the Town of Haverstraw, has repeatedly said publicly that he is in talks with Bruce Smith, who owns Environmental Construction Inc. in Stony Point, to buy the developer's 15,000 square-foot warehouse at 427 Beach Road priced at $4.2 million. But according to Rockland Green's "Guidelines for Acquisition of Real Property by the Authority," which is a set of written directives available on Rockland Green's website, the Authority has failed to fully undertake and/or at least publicly document steps that should have been adhered to before commencing an active negotiation with a commercial seller. Read the full story…
---
Rockland Composters Say Orangetown Food Scrap Program Is A Hit But Want Program Expanded County-Wide
Program Can Only Expand With Baby Steps Says Rockland Green Chairman Howard Phillips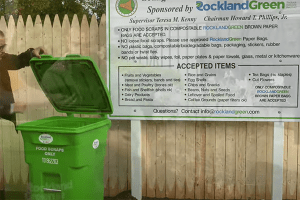 December 6, 2022 – For a couple of years, a small but scrappy group of environmentalists advocated for composting food waste. Their efforts paid off a year ago when Orangetown, in partnership with Rockland Green (the former County Solid Waste Management Authority) launched a pilot program that created a food scrap drop off in Orangetown.
A year – and 41 tons of composted food scraps later – Rockland Composters is advocating again. They want the program to continue but they hope it will be expanded to cover the entire county.
"Thanks to the initiative of Teresa Kenny (Orangetown's Supervisor) and Rockland Green, Orangetown's program is well run, clean, and easy to access," said Daniel Lombardo, a Rockland Composter member during a Rockland Green board meeting last month. "The program is clearly a success. In just under a year, participation has grown to more than 540 households." Read the full story…
---
Clarkstown Set To Vote On Resolution That Would Remove Term Limits At Town Board Meeting On Nov. 29
With Not Enough Votes To Repeal Law, Town Officials Seek To Replace Term Limit Law That Would Reset Clock; Dems Call Move Hypocrisy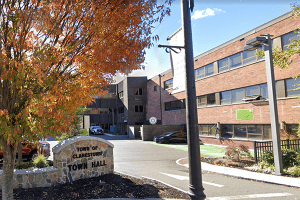 November 28, 2022 – Town of Clarkstown officials are taking a two-pronged – and perhaps foolproof approach – to effectively eliminate term limits, which would clear the path for Town Supervisor George Hoehmann to run again in Nov. 2023. Hoehmann has served the maximum eight years under the existing law.
On Tuesday, the town at its 7 pm town board meeting is set to discuss ways to "repeal" or "amend" the town law passed in 2015 that limited board members to serve for no more than eight consecutive years. If amended, the new law would establish a 12-year term limit beginning Jan. 2024. Past years would not count against the new limits.
It is widely believed that three of the five board members favor the repeal of term limits, but the law requires a "supermajority" of four votes to repeal the act. Read the full story…
---