Sweeping Changes Favor Tenants in Non-Regulated Rentals
By Rick Tannenbaum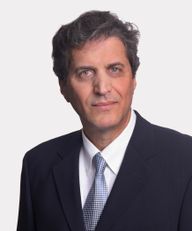 The sweeping changes to New York's rent laws recently passed in Albany aimed at protecting 2.4 million people who live in nearly one million rent-regulated apartments in New York City extends far beyond rent-controlled and rent-stabilized apartments.
The Housing Stability and Tenant Protection Act of 2019 changes the way landlords have conducted business for nearly a century. The package of protections extends to all New York renters, including here in Rockland.
To begin, security deposits will be limited to one month's rent, including rentals in single-family houses. Previously, there was no limitation on the amount of security a landlord might seek. It was a subject of contract negotiation.
This provision creates a disincentive for landlords to rent to tenants with marginal or limited credit or to international students with no U.S. credit file. Landlords have historically sought additional security (sometimes up to two month's rent) to mitigate risks involved with some tenants.
Tenants who were seen as troublemakers by landlords — perhaps for standing up for their rights — would sometimes end up on "blacklists" (third-party databases tracking housing court cases) that would be shared among rental agents and landlords. That practice is now banned. Landlords are not even allowed to peruse court records on their own prior to making a decision to accept or reject a tenant.
The new law also requires landlords to return security deposits to a tenant within 14 days of vacating a rental or be liable for double the amount of the security posted by the tenant. It often takes more than 14 days for a landlord to conduct a walk-through, assess damages, and obtain contractor estimates. Landlords may be wary of renting to tenants perceived as likely to damage rental units, and may start to seek guarantors in lieu of or in addition to security deposits.
Additionally, effective Oct. 12, 2019, landlords will be required to provide up to 90 days written notice of rent increases greater than 5%, or of an intention not to renew tenancy, depending on how long the tenant has occupied the premises.
The 2019 Act also puts the burden on the landlord to reasonably mitigate damages by re-renting an apartment, even where the tenant vacates before the lease term expires or leaves in violation of the terms of a lease. The landlord can no longer recover the balance of the tenant's term once a new renter in place.
Additional requirements and restrictions enacted limit the amount a landlord can charge for application fees, credit checks (up to $20) and limit late fees to either $50 or 5% of the rent, whichever is less.
Landlords will also be at a disadvantage because the law limits recovery of attorney's fees and costs, allows a tenant to stop a landlord's lawsuit at any time by paying past due rent, and provides for stays of evictions for tenant personal hardships.
Unlawful evictions, such as when a landlord illegally locks out or uses force to evict a tenant, would become a crime, a misdemeanor punishable by a civil penalty of between $1,000 and $10,000 per violation.
It is unclear whether some or all of these provisions of the law will stick, as no doubt they will be challenged in court. But for now, landlords need to shore up for a very different rental environment.
---
Rick Tannenbaum sells commercial investment property with Houlihan Lawrence. rtannenbaum@hlcommercialgroup.com
Also read:
Clarkstown vs. The Palisades Center: It's Complicated (June 24, 2019)
Battle Lines Drawn in Vitane Pharmaceutical Fight to Remain in Clarkstown (March 22, 2019)
Clarkstown Should Reduce Dependence on Retail (February 20, 2019)
New Thinking Over How To Use Glut Of Empty Bank Buildings (January 31, 2019)
When Fair Leasing Terms Are a Workout (January 2, 2019)
Finding Balance in Scaffold Law Reform (December 11, 2018)
Economic Vitality Depends on Affordable Housing Options (November 26, 2018)
Opportunity Knocks on Haverstraw's Door  (November 4, 2018)
Real Estate Investors Rejoice Over New Depreciation Opportunities (October 23, 2018)