Adding a Comparative Negligence Standard Balances Worker Safety and Skyrocketing Insurance Costs
By Rick Tannenbaum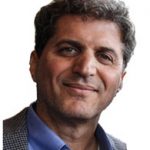 A law passed more than a century ago that makes building owners and contractors 100% liable for fall-related job-site injuries is ripe for reform. The Scaffold Law, passed in 1878, holds that building owners and/or general contractors bear responsibility for an injured worker even if the worker was at fault. It doesn't matter if the worker was inebriated, distracted, engaged in horseplay, careless or behaved in a way that invited injury.
For decades, developers, insurers and affordable housing advocates have been battling to change this one-sided law that exists only in New York. To date, unions and trial lawyers – many of whom have a field day with this black-and-white law – have lobbied to keep the status quo.
But there is a growing momentum to level the playing field as the cost of insuring projects, especially large federal initiatives, becomes unsustainable. One case in point is the Gateway Rail Tunnel Project, which would connect New York and New Jersey via a third tunnel. The law could add $300 million to the cost of the project. Similarly, reports say the insurance price tag on the new Mario Cuomo Bridge topped out over $200 million.
New York's Scaffold Law adds an average of $10,000 to the cost of every home built, has hindered the state's ability to provide affordable housing units and public schools, has deterred women and minority owned businesses from bidding on public projects, and has prompted the Long Island Builders Institute to request the state declare an insurance state of emergency.
The law imposes absolute liability on owners and contractors for certain construction-related injuries – for falls and falling objects, also called gravity-related claims – even where the owner or contractor doesn't perform or supervise the work, or even employ the injured worker. There are no caps on liability and no workers' compensation limitations.
Courts have refused to apportion damages comparatively and have interpreted the statute to impose strict liability on owners and contractors. According to one report, five of the top 20 verdicts in New York in 2016 were Scaffold Law cases. Those verdicts totaled $54.3 million, and one-third of the 50 highest reported mediated settlements involve the Scaffold law claims.
Reformers are not seeking to repeal the protections – they just want a comparative negligence standard applied to the allocation of responsibility for injuries and damages. That is, if the worker or someone else was partly responsible for the injury, damages should be apportioned accordingly.
Bob Goodlatte, Chairman of the House Judiciary Committee, has advocated for a federal exemption from the rigors of New York's Scaffold Law for federally funded projects. His proposal would impose a comparative negligence liability standard on claims where federal funds are utilized on construction projects. 
There are no caps on liability and no workers' compensation limitations.
Outgoing Republican Congressman John Faso also doesn't want federal funds "wasted" on projects where the state's "Scaffold Law" drives up costs. Faso wrote to U.S. Transportation Secretary Elaine Chao, saying federal funds should come tied to a requirement that contracting parties "agree to utilize a comparative negligence standard" for injuries on a project. Whether courts would be bound by this proposal is an open question.
And, because insurance companies are reluctant to reveal data specifically related to premiums and claims on Scaffold cases, supporters of the status quo believe the insurance crisis claims are overblown.
Even Habitat for Humanity, whose volunteers and contractors struggled to find insurance after Superstorm Sandy, claims the Scaffold Law hinders its ability to work in New York. The New York State Association for Affordable Housing asserts reform will enable more affordable housing to be built and to be built more quickly, especially where projects are federally funded.
Those who are seeking change feel stymied by New York's staunch unions, and the trial lawyers who cash in on this law. Jacques DeGraff, from the Alliance for Minority and Women Construction Businesses, reported trial lawyers hand out T-shirts on construction sites with their contact info so that anyone who gets hurt immediately knows who to call. The New York State Trial Lawyers Associations (NYSTLA) even has dedicated a section on its website to getting its Scaffold Law message out.
Change is never easy but this law – which is so egregiously tilted and ties so many hands – needs to be amended to foster greater fairness for everyone. Think about it: when developers and contractors have a disincentive to build, workers in the trades go without jobs. Reform to the Scaffold Law seems like a winning proposition.
Rick Tannenbaum runs a real estate advisory service for investors, and is a strategic planner and analyst. Reach him at rick.tannenbaum@live.com
---
For an insurance perspective on Scaffold Law risk transfer techniques, watch this webinar from Zurich Insurance North America.
---
Earlier Columns:
Economic Vitality Depends on Affordable Housing Options (November 26, 2018)
Opportunity Knocks on Haverstraw's Door  (November 4, 2018)
Real Estate Investors Rejoice Over New Depreciation Opportunities (October 23, 2018)