Lure Production Houses To Diversify County's Economy
By Rick Tannenbaum
New York City let Amazon slip away but Netflix will invest $100 million to expand its production hub in Brooklyn and a corporate office in Manhattan. The company has signed leases for 161,000 square feet to build out six sound stages for production and post-production in facilities that will lure high-paying production crew jobs and stimulate the local economy.
To lure Nextflix, the Empire State Development Corporation offered incentives including $4 million in tax credits, and in return, Netflix must create 127 jobs by 2024.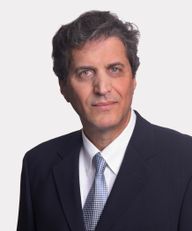 Here in Rockland County, you can scarcely go anywhere without bumping into a film crew from The Sinner, The Sopranos, Ray Donovan and Mr. Robot, to name a few. We've become Hollywood on the Hudson because we've marketed our towns and natural beauty to the production studios as a location that has just about everything: mountains, the river, rural settings, historic towns, motels, you name it.
But why not think bigger? Film crews parachute in for a day or so, do their work, and leave. Towns collect fees and local businesses might get a slight boost from crew members eating in restaurants, filling up their vehicles, or occasionally sleeping in a hotel. But the big fish to hook are the production studios, which are permanent, add to the tax rolls, bring in skilled labor, and bring an attractive element to economic diversity.
Rockland has an abundance of large box retail and other buildings that would be perfect for sound stage and production facilities. High ceilings, open floor plans, abundant parking all create opportunity. Sites like the empty JC Penney at the Palisades Center, the empty Sears building at the Shops at Nanuet, and the former Pfizer campus in Pearl River, which has begun to lure a handful of production companies, have perfect infrastructure and solid construction needed for sound stages. Even large campuses like the former Nyack College could be reconfigured to include production studios.
New York State has an extensive program designed to incentivize film and TV production. The NY State Post Production Tax Credit is a fully refundable 30% tax credit on qualified post-production costs "paid in the production of a qualified film at a qualified post production facility in New York State." Qualified films include episodic television series, pilots, movies and miniseries. Qualified post production facilities include a building and/or complex of buildings and their improvements in which films are intended to be post produced.
Economic development is top-of-mind countywide. Orangetown Supervisor Chris Day hired a full time professional to head up economic development. Clarkstown Supervisor George Hoehmann recently appointed a large task force to study the town's commercial future, particularly the Route 59 corridor, and he too is contemplating hiring an economic development professional.
Rockland needs to diversify its commercial base, and make the county a more attractive place to do business. At this very moment, there are several empty and outdated retail buildings that could use a new lease on life. And that doesn't necessarily mean replacing it with more-of-the-same retail.
Companies like Netflix, Amazon, Hulu, and many more are expanding their original content, and they need production space. What Rockland can offer is space that is so much more competitively priced than commercial buildings in the five boroughs.
Our economic development leaders should actively strategize to cultivate this industry. But take heed: this will likely mean a proactive effort to rethink zoning laws, because if the county is fortunate enough to woo this industry, the last thing we'd want is to frustrate decision makers who have a lot of choices.
Rick Tannenbaum is a commercial broker with Houlihan Lawrence rtannenbaum@hlcommercialgroup.com
Battle Lines Drawn in Vitane Pharmaceutical Fight to Remain in Clarkstown (March 22, 2019)
Clarkstown Should Reduce Dependence on Retail (February 20, 2019)
New Thinking Over How To Use Glut Of Empty Bank Buildings (January 31, 2019)
When Fair Leasing Terms Are a Workout (January 2, 2019)
Finding Balance in Scaffold Law Reform (December 11, 2018)
Economic Vitality Depends on Affordable Housing Options (November 26, 2018)
Opportunity Knocks on Haverstraw's Door  (November 4, 2018)
Real Estate Investors Rejoice Over New Depreciation Opportunities (October 23, 2018)