RCBJ-Audible (Listen For Free)
Hudson River Cleanup Brought Back Hudson River Towns
By Paul Adler, Esq. SIOR
When we hear the term "green", some hear "tree hugger" while others hear "sustainability."  This doesn't have to be a polarizing issue. Let's take a practical walk through what "green" means in commercial real estate.
Practically speaking, and in my professional opinion going green means focusing on sustainability, energy efficiency, and resource conservation.  Green means building operating expenses are lower and the building environment is more sustainable and marketable.  Green buildings sell better and are far more desirable for tenants.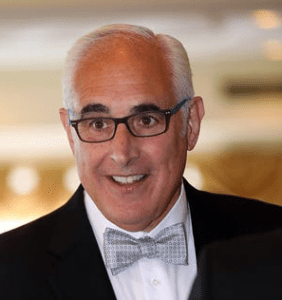 Sustainability means satisfying the needs of today without compromising the ability of future generations to satisfy their needs down the road.  Greening makes sense and thinking otherwise is foolish.  It's the smart move to make buildings, development, and communities better places to live, work, and play — even if it means adapting to some new ways of thinking.
When the environmental cleanup of the Hudson River first began several decades ago, many in the business community opposed and resisted the efforts of activists like Robert F. Kennedy Jr., Pete Seeger, and Riverkeeper, viewing them as environmental extremists or "tree-huggers." There is always a comfort in doing things the same way. Change is hard but it's inevitable — and necessary.
It is patently clear to everyone today that the Hudson River revitalization led to waterfront rebirth in towns and villages up and down the Hudson, which in turn became the single largest economic driver in the region for the residential and commercial development.  There is a direct correlation between environmental regulation protecting and improving our beautiful natural resources and a spike in real estate value. Going green means good things for the environment and good things for the bottom line for developers and our government tax coffers.
Global warming is real and worrying, but there are measures we can take.  The use and over-use of fossil fuels create greenhouse gases that suffocate the environment.  Since the industrial revolution, coal, oil, and natural gas — all of which are in limited supply — represent the old way to create power to heat and cool buildings and to service every mode of transportation.
No one can deny global warming is wreaking havoc with our climate, as well as our built environment. Rising temps are causing the polar ice caps to melt, which is raising sea levels.  By 2100, scientists predict ocean and sea level rises between three to six feet.  Coastal properties are in jeopardy already, and rising sea levels threaten to choke our freshwater supply. Other problems such as droughts, wildfires, and extreme high temperatures are just at the surface of today's problems.
But there is a host of measures developers can and have begun taking to turn the tide.
Next month we will delve into such topics as green construction, walls & windows, roofs, solar, geothermal heating & cooling, indoor environmental quality, landscaping, hydropower and more.
Stay tuned and stay green!
Paul Adler is Chief Strategy Officer of Rand Commercial. paul.adler@randcommercial.com