RCBJ-Audible (Listen For Free)
Spring Valley Resident Charged With Defrauding US Small Business Administration Of $1.6 Million
Spring Valley resident Elizier Scher faces a charge of wire fraud in connection with a scheme to defraud the U.S. Small Business Administration of more than $1.6 million in COVID-19 relief funds.
The 33-year-old, who prosecutors said spent the funds to pay down credit card expenses and buy real estate was arrested and arraigned in White Plains federal court on Thursday.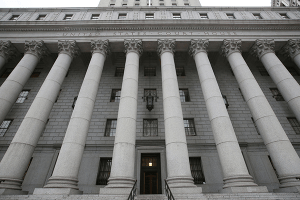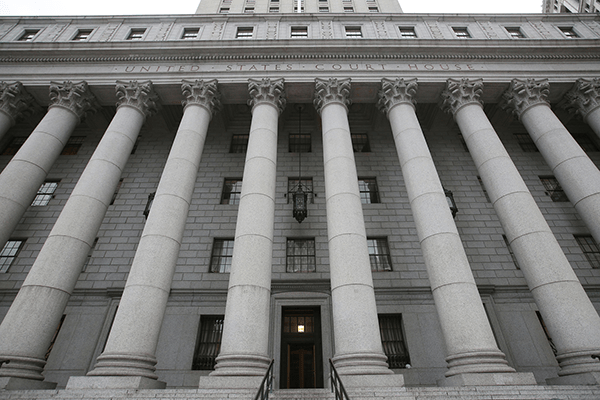 "My office will continue to investigate and prosecute those who illegally seek to profit from a national emergency," said Damian Williams, the United States Attorney for the Southern District of New York.
The maximum amount of a loan through the Economic Injury Disaster Loan program is determined by a formula based on the date the borrower began operating and the borrower's gross revenue and cost of goods sold for the twelve months prior to Jan. 31, 2020, prosecutors said. The loans can be used for only working capital and other normal operating expenses. While the loans generally need to be repaid, some borrowers are eligible for up to $15,000 in advances that do not need to be repaid.
Over about a four-hour period July 13, 2020, prosecutors allege, Scher submitted 12 applications for EIDL loans in a principal amount of $150,000 to the SBA online on behalf of 12 different corporations he owned and controlled. He requested on each application that the borrower be considered for an advance of up to $10,000 that did not need to be repaid.
Prosecutors allege he lied in each application with respect to each corporation's gross revenue and cost of goods sold for the 12-month period prior to Jan. 31, 2020.
Eleven of the 12 applicants received a net total of $1,648,900 in loan proceeds from the SBA.
Prosecutors said Scher used the proceeds to buy real estate and to pay credit card expenses instead of using it for working capital for the borrowers, as he had agreed to do in the loan agreements he executed.
"The FBI remains committed to bringing to justice those who would aim to serve their own greed at the expense of the government and American taxpayers," FBI Assistant Director-in-Charge Michael J. Driscoll said in a written statement.
If convicted of the wire fraud count, Scher would face a maximum sentence of 20 years in prison.
---
Business Council of Westchester President Appointed To New York Blue-Ribbon Panel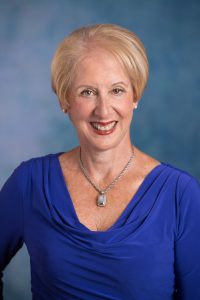 Business Council of Westchester president and CEO Marsha Gordon has been appointed to the "New" New York blue-ribbon panel to examine the future of New York City and the region's economy.
Gov. Kathy Hochul and Mayor Eric Adams designated the 56-member panel to develop actionable strategies for the recovery and resilience of New York City's commercial districts, challenges stemming from the COVID-19 pandemic, and longstanding and systemic challenges facing the New York City region.
"This panel represents a diverse cross-section of New Yorkers with a track record of thinking big to develop innovative policies to drive growth in all five boroughs and beyond," said Governor Hochul. "New York has demonstrated incredible resiliency over the last few years, and we owe it to New Yorkers to rebuild and revitalize our economy and ensure everyone has an opportunity to succeed."
The panel will examine issues such as how and where people work and the use of space in key commercial centers, with the goal of minimizing vacancy, catalyzing vibrancy, and bolstering the tax base. The panel will recommend specific, immediate initiatives that will serve as the basis of a shared city-state agenda, as well as long-term, transformative ideas for the city and state to consider.
"I'm honored to have been chosen by the governor and mayor to serve on this important panel," said Gordon. "The pandemic has created many unanticipated side effects, not the least of which has been changes to the New York metro area's economic patterns. I welcome this challenging project as we continue to address the post-pandemic repercussions."
Recommendations are expected by the end of 2022.
---

---

---
---
County Executive Ed Day To Award Pfizer Employees With Keys To The County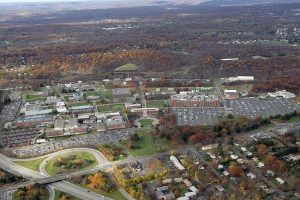 County Executive Ed Day on Friday, June 24th will present Kathrin Jansen, Senior Vice President, Head of Vaccine Research & Development at Pfizer, and Steve Bjornson, Vice President and COO, Vaccine Research and Development at Pfizer with a Key to the County Award.
The Key is presented to a person for engaging in selfless acts of service, leadership, or fellowship in the community and "these two individuals were pivotal in leading the effort to create a vaccine for an unprecedented global pandemic," said the county executive.
Past recipients of the Key to the County include: Grace VanderWaal, Millicent Ivey Mackle, William V. Harris IV, Cole Donnellan, Katelyn Tuohy, and Frances Pratt.
---