RCBJ-Audible (Listen For Free)
Joe Rand Tapped To Chair Search Committee
EDUCATION NEWS
Rockland Community College is conducting a national search for the eighth president. Dr. Michael A. Baston has accepted a new position as President of Cuyahoga Community College located in Cleveland, Ohio and will be stepping down from his position as RCC president in July 2022.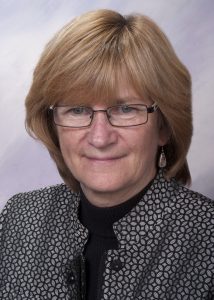 While the college's leadership transitions and undertakes a search for Baston's replacement, RCC's Board of Trustees will vote this week to appoint Dr. Susan Deer as Officer in Charge at the meeting on June 27, 2022. Deer will be responsible for leadership, oversight, and supervision for all areas of the college, according to RCC.
The Trustees will also vote to appoint Dr. Katherine Lynch as Officer in Charge of Academic Affairs. Lynch will report to Deer and serve on the Executive Cabinet. Lynch will provide administrative leadership and direction for academic activities and faculty affairs at the college.
Deer and Lynch will assume their new roles on July 1, 2022.
And Joseph Rand, an RCC Board member since 2013 and current Vice Chair, will serve as the Chair of the presidential search.
The College's leadership will continue moving the institution forward during the presidential search and ensure a seamless transition for the incoming president.
Deer has served in a leadership capacity in higher education for more than 35 years and was hired by the college in 2008 as Dean of Instruction. She has served as Provost since 2013 and was given the additional title of Executive Vice President in 2016. In recognition of her leadership, Deer was awarded the Catalyst Leadership Award by the American Council of Education as the New York State outstanding woman leader in higher education in 2016.

---

---
---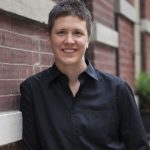 Lynch is an Associate Professor of English at Rockland Community College where she also serves as the Chair of the Sam Draper Honors Program. She was awarded the SUNY Chancellor's Award for Excellence in Teaching in 2020 and has led RCC's efforts to design and implement a new, mandatory college success course that empowers students to identify their goals early to ensure a more successful college experience.
Rand, who is Chief Creative Officer for Howard Hanna | Rand Realty and also a Trustee for the Village of Nyack, chaired RCC's 2016 successful presidential search that culminated with Dr. Baston's hiring.
Five RCC Board of Trustees members will join Mr. Rand on the search committee: Ileana Eckert, Lynne Hilowitz, Grant Valentine, Elana Yeger, and student trustee, Rafhilene Frias-Sanchez.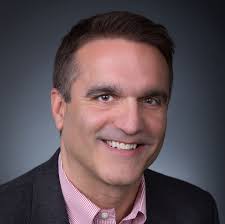 "Chairing the search committee five years ago, and bringing Dr. Baston to campus, was the highlight of my ten-year service on the RCC board of trustees," said Rand. "I'm looking forward to this opportunity to help bring outstanding leadership to our college and community."
These members of the search committee are charged with forming the full committee that will include representation from the college's various constituents.
The Board is also working closely with representatives from the State University of New York to ensure compliance with established best practices for community colleges. Their guidance will ensure that the College adheres to the highest standards in executing its search and transition.
"Dr. Deer has had an unwavering commitment to the students of RCC over the past 14 years," said Martin Wortendyke, Chair of the Board of Trustees. "The Board of Trustees has full confidence in her ability to lead the College with the support of Dr. Lynch and the entire Executive Cabinet. Together, they will ensure a seamless transition to the incoming eighth president of the College."