RCBJ-Audible (Listen For Free)
Quell The Quagmire: Write To Your New York State Reps To Demand A Distilling Of The Court System
By Judith Bachman
Chief Judge Janet DiFiore recently submitted a plan to the New York State Legislature to reform the State court system by consolidating various courts.  The heart of the proposal is to merge eleven trial courts into two.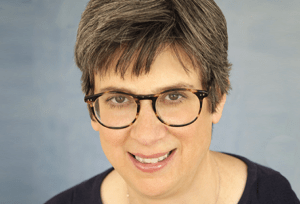 By way of background, one should note that New York has a uniquely complex court system, entailing multiple trial level courts that sometimes have overlapping jurisdiction.  Currently, New York's trial level courts include the Supreme Court (ironically named), County Court, Surrogate's Court, Family Courts, Court of Claims, District Courts, New York City Civil Courts, City Courts, Town Courts and Village Courts.
"We are compelled to operate one of the largest and busiest court systems in the world under the constraints of what is, without question, the most inefficient, outdated, fragmented and needlessly complex trial court structure in the nation," Judge DiFiore said during her annual State of the Judiciary address.
Judge DiFore's proposal consolidates New York's major trial courts leaving only the State Supreme Court and a new statewide Municipal Court.
This reform would cap a decades long effort to modernize New York's court system.  A study by The Committee for Modern Courts, a nonpartisan organization, in 2007 (published at https://ww2.nycourts.gov/sites/default/files/document/files/2018-05/courtsys-4future_2007.pdf) concluded the following:
"New York State has the most archaic and bizarrely convoluted court structure in the country. Antiquated provisions in our state Constitution create a confusing amalgam of trial courts: an inefficient and wasteful system that causes harm and heartache to all manner of litigants, and costs businesses, municipalities, and taxpayers . . . What this means is that, in the millions of cases that are handled in our state courts every year, people waste countless hours making redundant court appearances, filing unnecessary papers and briefs, and suffering through delays caused by courthouse backlogs and inefficiencies. In addition to confusion and anguish, the practical effect of this is lost wages, lost productivity, and higher costs and attorneys' fees for individuals, businesses, and government entities. Given the number of cases affected (3.7 million cases are resolved annually in the state courts) these hidden costs add up to $502 million per year."
Even though the economic reasons for making these reforms are compelling, the reform process itself makes the likelihood of success remote.  To enact these changes, it would not only require the legislature to pass a bill but would then require a public referendum to approve a change to the State Constitution.  With little public focus on the matter, it seems unlikely to succeed.
To counteract this public inertia, we urge residents to contact their state representatives to push the matter forward.  These reforms are needed not only for the benefit of litigants, attorneys, and the judiciary, but also for the interests of every New York State taxpayer.
Judith Bachman is the founder and principal of The Bachman Law Firm PLLC in New City. judith@thebachmanlawfirm.com 845-639-3210, thebachmanlawfirm.com