RCBJ-Audible (Listen For Free)
RCC Seeks Professional For The Classroom; Creates Pathway Through "From Industry To Instructor" Program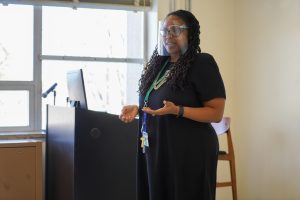 Rockland Community College (RCC) is seeking to bring experienced professionals from the region to become adjunct professors. The program "From Industry to Instructor: Teaching for Professionals," is designed for professionals interested in teaching one or more college-level courses. RCC is seeking professionals with knowledge and skills acquired over years in industry, including scientists, lawyers, doctors, journalists, and business folk—employed or retired—who are interested in helping students become "real world-ready" by sharing their knowledge and skills.
The inaugural offering of the "From Industry to Instructor: Teaching for Professionals" program will take place spring 2022.
Professionals interested in becoming adjunct professors through this program are invited to find out more about this opportunity during an informational session on March 22, 6:30 – 8:00pm, at Rockland Community College's Hospitality and Culinary Arts Center in Nyack.
During the event, area professionals will learn how to convert their professional career into practical teaching skills in the classroom and explain what they already know, even if they have never taught before. Potential adjunct professors will be required to attend a total of four courses, each running approximately 90 minutes. Topics will include successes, challenges, and misconceptions in teaching, the student experience, advice from experts in the field, and learning by doing through a teaching practicum experience.
The mandatory courses will be held on RCC's Suffern Campus in the Student Union, Room 3214 from 6:30 – 8:00 pm on April 12, 19, 26 and May 3.
To register for the March 22 informational session, visit: https://forms.gle/s7MwNJmNyZjMXZwu9
Contact Dr. Beatrice Bridglall, Dean of the School of Education and Social Sciences, at bbridgla@sunyrockland.edu with any questions.
---
The Birch Group Names Mike Lyberatos VP of Property Management & Construction
The Birch Group, a Nanuet-based real estate firm has named Mike Lyberatos vice president of property management and construction, a newly created position at the company. Lyberatos will oversee property management and construction across Birch's portfolio, leading capital-improvement activity and seeking to tailor each individual property and build-out "to create the optimal tenant experience," the company said in a statement.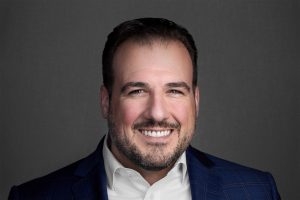 Prior to Birch, Lyberatos was director of operations for the Woodbridge, New Jersey-based Onyx, where he oversaw property management for the firm's Bergen County portfolio, in addition to managing companywide residential and commercial office development.
Lyberatos has more than 20 years of experience in commercial real estate, including serving as senior director of property management at Jersey City, New Jersey-based Mack-Cali, which is now called Veris. He oversaw the company's management and leasing activities across its New York and New Jersey portfolio, encompassing nearly 10 million square feet of commercial office, residential, flex and warehouse space.
Lyberatos' appointment follows Birch's recent major portfolio purchases and its strategic focus on acquiring prime office assets in the suburbs across the tri-state area. It recently set a record for Long Island's largest office deal in the past decade with its $212 million acquisition of a two-building portfolio in Jericho, and the largest office transaction in the first quarter last year for its $255 million purchase of a four-building portfolio in Short Hills, New Jersey, from Veris.
"Mike's expansive experience in property management will be a huge benefit to the firm in supporting our continued growth," Mark Meisner, Birch president and founder, said in a statement.
---

WPT Capital Advisors Purchases Blauvelt Parcels Slated For Warehousing
13 Mountain View LLC, an arm of WPT Capital Advisors, closed on three parcels in Blauvelt at 13 and 21 Mountainview Avenue, and 518 Route 303.  The entity paid $13.1 million for the three parcels.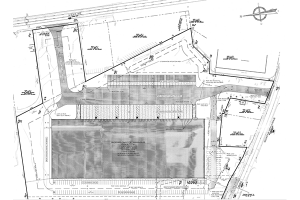 The parcels, two fronting Mountainview Avenue and one on Route 303 will be combined, the existing building demolished, and a 175,760sf warehouse will be constructed on the site.
The proposed building site currently has a long-shuttered church, and a house. The church parcel is zoned LI (light industrial) and LIO (light industrial, office), and the house parcel is zoned LI. There is also a vacant parcel on Route 303 zoned CC. The building, parking and vehicle circulation for the new warehouse will be located within the LI portion of the site.
The application was previously before the Orangetown Zoning Board of Appeals in October of 2021, which reversed a ruling of the Orangetown Building inspector who determined that a use variance was needed to construct the warehouse. The Orangetown ZBA reversed that decision, essentially greenlighting the project.
Toronto-based WPT is a developer, manager, and owner of more than 100 distribution and logistics properties in the United States. WPT was acquired by Blackstone Real Estate Investment Trust in October of 2021.