RCBJ-Audible (Listen For Free)
Municipalities Should Consider Moratoriums on Future Gas Pumps; Zone For Influx of EV Stations
By Rick Tannenbaum
President Biden's $2 trillion infrastructure plan is aimed at tackling climate change in part by spending up to $174 billion to encourage Americans to switch to cars and trucks that run on electricity, not gasoline or diesel.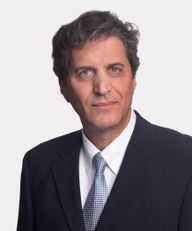 Although electric vehicles make up just 2 percent of the new car market and 1 percent of all cars, sport-utility vehicles, vans and pickup trucks, Biden aims to lower the cost of electric vehicles by offering individuals, businesses and governments tax credits, rebates and other incentives. And he hopes to build half a million chargers by 2030 so people will feel confident that they won't be stranded when they run out of juice.
To boot, he is offering help to automakers to get them to build electric vehicles and batteries in the United States.
No one expects traditional gas stations to disappear overnight but what about over the long term?
A recent study by Boston Consulting Group reported that 25 percent of traditional gas stations nationwide face closure by 2035. While not everyone will be able to afford to make the switch to electrics in the short run (and others may choose not to), consideration must be given to the future utility and environmental issues surrounding existing and future gasoline service stations.
80 percent of gasoline stations across the country could become unprofitable due to the switch to EVs
Ultimately, this boils down to zoning and land-use decisions for Rockland County and beyond.
Petaluma, California recently approved a moratorium on new gas stations. The ban not only applied to new gas stations, but also prohibits the expansion of existing facilities. Backers of the Petaluma ban say it is a tool to transition to zero-emission cars, protect public health, assist with carbon-neutral goals, and avoid the potential environmental cleanups of abandoned gasoline service stations. The ban also dovetails with automakers' plans to rapidly phase out gasoline powered vehicles and replace them with electrics.
Other municipalities are taking notice. Minneapolis's long-term comprehensive plan calls for banning new gas stations. A recent ban was considered (but did not pass) in Baltimore. Temporary bans have been put in place in Norwalk, California, and other municipalities while longer-term zoning and land use changes are being considered.
According to recent data from NYSERDA, Rockland County has 58 public-use gasoline service stations. Applications for new stations like the Quik-Check recently approved by Clarkstown at Thruway Plaza, and the possible conversion of the former Sterling National Bank branch in Nyack into a 7-11 with an attached gasoline service station comply with current land use laws.
Approvals are routinely granted even though as many as 80 percent of gasoline stations across the country could become unprofitable due to the switch to EVs, according to the Boston Consulting Group's 2019 report.
Gasoline service stations are not ideally retrofitted for EV charging hubs because it takes time to recharge the vehicle. Better suited are places where people can spend some time such as shopping centers, libraries, office parks, municipal buildings and parking facilities, grocery stores and parks.
Zoning away gas stations only makes sense if new land-use codes mandate EV charging stations elsewhere. Requiring EV charging stations should be included as part of building requirements and site plan approvals.
Officials in New York and New Jersey have said that a gas car phase-out must eventually be carried out to meet climate goals. Not all states are on board. A bill proposed in Florida would bar local governments from outlawing gas stations as a pathway to clean energy and through statewide preemption would prohibit local governments from requiring gas stations to include electric vehicle charging stations.
Rick Tannenbaum sells commercial investment property with Houlihan Lawrence Commercial.  Phone: 917-689-1799 rtannenbaum@hlcommercialgroup.com
The ABCs Of 'Transfer Of Development Rights,' & Considerations for Clarkstown's Comprehensive Plan