RCBJ-Audible (Listen For Free)
New City Drug Testing Lab Owner Pleads Guilty To Wire Fraud
Gabriel Letizia Jr., 72, pleaded guilty May 4 to rigging test results of consumer products at AMA Laboratories Inc. in New City, and has made a deal with prosecutors to forfeit $46.2 million and serve up to seven years in prison.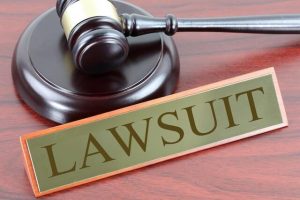 Letizia founded AMA Laboratories in 1982 to test cosmetics and drugs for safety and efficacy.
But employees working under Letizia's direction defrauded customers from 1987 to 2017, according to the government, by testing products on fewer people than required and then producing false reports.
"In fact, as Letizia knew, this conclusion was false," according to a court filing, "in that the laboratory conducted its SPF testing on panels with fewer than 10 subjects, and that the report included false data for subjects who did not actually participate in the testing."
Letizia "schemed for decades to defraud customers of his laboratory," according to a press release from Audrey Strauss, U.S. Attorney for the Southern District of New York.
He pleaded guilty on May 4 to U.S. Magistrate Judge Paul E. Davison in White Plains to conspiracy to commit wire fraud and two counts of misbranding products.
A deal has been in the works for several months. Last November, Letizia and prosecutors signed a plea agreement calling for up to seven years imprisonment, forfeiture of $46.2 million and a fine up to $350,000. A federal judge will determine the actual punishment in a sentencing scheduled for Sept. 14.
Letizia is represented by Manhattan attorneys Frederick P. Hafetz and Noah E. Shelanski.
---
Spring's Hudson Valley Restaurant Week Returns May 10-23
Spring's Hudson Valley Restaurant Week (HVRW) is back but later than usual. The bi-annual event, usually held in March, was moved to May 10-23 to allow patrons the opportunity to dine outdoors.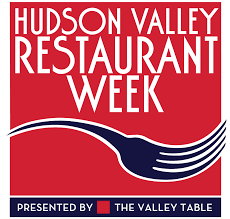 Normally numbering close to 200 restaurants spanning eight counties — Westchester, Rockland, Putnam, Dutchess, Columbia, Orange, Sullivan and Ulster —  the number is considerably lower for spring, with slightly more than 100. Restaurant Week features dining with 3-course, prix-fixe lunches at $25.95 and dinners at $35.95.
Socially distant practices and mask requirements will ensure a safe experience for diners.
A biannual event held each Spring and Fall; Hudson Valley Restaurant Week will give diners the change to get out after a long year and to show support for the restaurant community.
---
Opponents To Golf Course Sale Prevail In Court; Referendum On Sale To Be Held
Judge Robert Berliner of New York State Supreme Court handed a victory to a group of Stony Point residents seeking to have the sale of Patriot Hills Golf Course decided by permissive referendum. In a recently ruling, the judge rejected efforts to stop the referendum, ruling that the group' second effort met muster after an earlier petition failed for signature defects.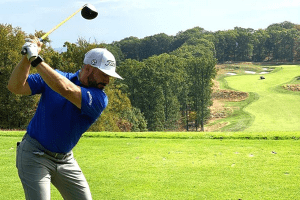 The court held that no law bars the filing of multiple petitions for permissive referendum, and that Gov. Cuomo's executive orders extending filing deadlines allowed them to proceed.
The Town of Stony Point last month signed a contract to sell the former Letchworth Village property and Patriot Hills Golf Course to a developer who intends to invest in the remediation and redevelopment of the former state institution as well as upgrade the golf course, clubhouse, and catering facilities. The golf course will remain accessible to town residents and their guests, and Stony Point active volunteer fire department and ambulance corps members will play for free.
The developer, Raja Amar of Stony Point, has agreed to pay $6.4 million for the golf course and 26 adjoining acres on the former Letchworth Village property. The agreement calls for the payment at closing as both a cash payment and performance bond for the design and construction of a new Stony Point Community Center. The developer has been negotiating with Stony Point for three years.
If voters reject the sale of the golf course, the town is not legally bound to the contract.