RCBJ-Audible (Listen For Free)
Town of Clarkstown Leaves Fairmont Holdings In Limbo On Senior Development Proposal
Clarkstown's Town Board on Tuesday did not approve or deny an applicant's request for a zone change but instead tabled the issue for a "date uncertain."
Jim Owens is asking the Town of Clarkstown for a zoning change at 23 Sickletown Road in West Nyack to build a senior housing development. The former Rockland resident, who lives in Hawaii, wants the town to rezone a 1.1-acre lot with one house from residential to "hamlet commercial" to construct up to 23 units.
Owens, who has applied for the zone change under Fairmont Holding Corp, is among a raft of developers in Clarkstown, the county, and beyond who are hot on the idea of senior housing.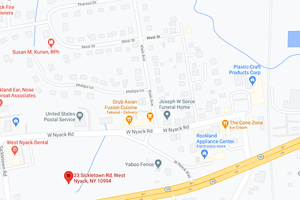 But the planning board rejected the density of the proposed development, and suggested the applicant scale it back to two buildings with 16 units and turn the residence on site into a clubhouse.
"I'm in favor of senior housing but I can't give this a positive referral (to Clarkstown's town board) because I think it's an overutilization of the property," said Planning Board Chairman Gil Heim.
But Clarkstown Supervisor George Hoehmann signaled the issue could be addressed as the town continues to work on an updated Comprehensive Plan.
Under current R-15 zoning, Owens can build three houses.
---
Montefiore Names William Greenhut Medical Director Of Emergency Medicine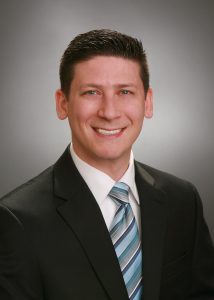 William Greenhut, DO, MPH, FACEP has been named Medical Director of Emergency Medicine at Montefiore Nyack Hospital. Dr. Greenhut is a board- certified emergency medicine physician who brings extensive experience and leadership to his new role of overseeing operations at one of the busiest Emergency Departments in the lower Hudson Valley.
Prior to this appointment, Dr. Greenhut was the Associate Director of the Emergency Department at Montefiore Nyack Hospital for the past three years.
Dr. Greenhut has served as a medical director for numerous local EMS agencies, and as an emergency medical technician with the New York City Fire Department. He is an adjunct clinical assistant professor for Touro College of Osteopathic Medicine and is the Director of the Medical Student Clerkship in Emergency Medicine. Dr. Greenhut chairs the Montefiore Nyack Hospital Sepsis Committee and is a member of a national committee on sepsis quality.
Dr. Greenhut earned his medical degree in Osteopathic Medicine from the Philadelphia College of Osteopathic Medicine in Philadelphia, Pennsylvania. He completed residency in Emergency Medicine at Lehigh Valley Health Network where he served as a chief resident. Dr. Greenhut became a diplomate of the American Board of Emergency Medicine in 2013 and a Fellow of the American College of Emergency Physicians in 2015. He holds a master's degree in Public Health from the University at Albany School of Public Health in Albany, NY.
---
Citizens Provides $325 Million Senior Credit Facility To Nice-Pak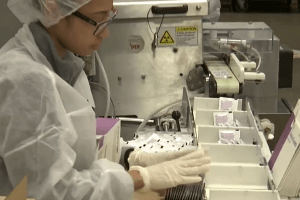 Citizens Financial Group Inc. is providing a $325 million senior credit facility to Orangeburg, N.Y.-based Nice-Pak, the leading global producer of wet wipes.
The new credit facility will be used to refinance existing debt and enhance liquidity as the company expands production.
Citizens is the Lead Left Arranger, the investment bank that facilitates and leads a group of investors in a syndicated loan for major financing.
Founded in 1957, the family-run company pioneered wet wipes with the founder's invention of the first disposable wet napkin. The company's Wet-Nap® became a foodservice staple, first at Kentucky Fried Chicken and later at establishments across the country.
"The Citizens team's innovative thinking and strong execution are exactly what we are looking for in a strategic and financial partner," said Paul Carousso, CFO of Nice-Pak. "We look forward to working closely with our Citizens bankers and we trust their advice and commitment to our long-term success."
"Anthony Selvaggio and team were able to provide an attractive new capital structure that will allow the Nice-Pak team to meet their strategic objectives," said Daniel K. Fitzpatrick, President of Citizens, Mid Atlantic Region. "Providing senior credit facilities is just one of the ways that Citizens can deliver substantial value for clients at every stage of their business life cycle."
---