RCBJ-Audible (Listen For Free)
COVID Has Ushered In An Era That Demands Fluidity & Speed
By Judith Bachman
COVID may be reshaping retail stores, literally.  With the pandemic's ongoing uncertainties, retailers have a longer-term need to make both interior renovations and exterior adjustments to capitalize on emerging trends.  And so, commercial landlords must be flexible and farsighted enough to facilitate the required changes.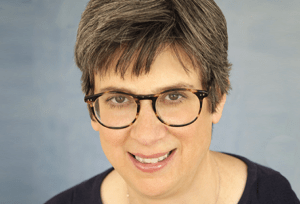 It is no secret that COVID increased consumers' usage of third-party delivery services.  With that, retailers need to re-design a physical portion of their space to be "micro fulfillment centers."  One grocer set up "speed zones" near the front of the store and stocked them with the most popular items to enable delivery companies to accelerate pick, pack, and delivery of orders.
Even when consumers are going out to stores themselves, it appears many are buying online and picking up instore or curbside. Target's CEO, an early adopter of the model, describes the strategy as "using our more than 1,800 stores in neighborhoods across the country to handle online orders not far from the guest who bought them.  . . . [The stores] are already in city neighborhoods just miles from our guest doorsteps. So we can ship online orders at least a full day faster than we can ship from an upstream fulfilment center and we can deliver same-day orders within hours."
Beyond interior changes, retailers need to think about new uses for outside space. For instance, amidst COVID, Panera Bread set up contactless curbside pickup with geofencing technology. Before the installation of the technology, a Panera customer who had ordered online would have to text or call the store to let them know they had arrived to pick up their food. The geofencing technology eliminated that step by automatically notifying the store staff when a customer arrives to pick up their order.
Even if retailers are willing to embrace the physical re-designs that these trends require, landlords must cooperate in facilitating those changes.
Commercial leases often contain a provision that prevents a tenant from  making improvements or alterations to the premises  without getting the written consent of the landlord.  In order to get the landlord's consent, the tenant often must submit written plans (usually required to be professionally drawn) for review by the landlord and pay a fee to cover the landlord's expenses to do the review.  This process can be time consuming and cumbersome.
With the pressure of responding to emerging trends in a challenging retail environment, landlords need to streamline the renovation process for tenants.  Landlords should be proactive in approaching tenants and work cooperatively in re-designing commercial spaces.  After all, landlords will benefit from space updates and renewed consumer interest as will their tenants.
Judith Bachman is the founder and principal of The Bachman Law Firm PLLC in New City. judith@thebachmanlawfirm.com 845-639-3210, thebachmanlawfirm.com