Making Women Empowerment A Powerful Marketing Tool
By Tina Traster
For nearly three decades, Suzanne Copeland worked for banks marketing their offerings. But the marketing brainchild that shifted her career from corporate insider to solo entrepreneur came from teaching banks how to market to their own female employees.
Copeland Collaborative, founded less than a year ago, is a marketing company that develops employee engagement programs. This specialty began at First Tennessee Bank around 2006 when she was asked to help jump-start an initiative aimed at empowering women. Others at the company took a stab at getting women together to attend meetings to dialogue about their issues and goals but Copeland scaled up and refined the program into a powerhouse marketing tool that included monthly meetings, seminars, networking opportunities, and educational packets for up to 100 women.
"A program like this is a company's way of saying 'we value you,' " said Copeland.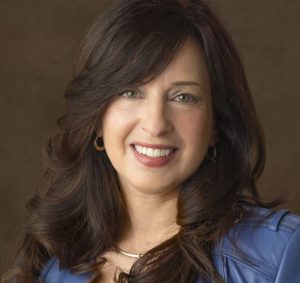 Interest in women's rights and female empowerment is at an all-time peak. Corporations, or businesses of any size, should pay attention to this movement. Women have tremendous potential to transform economies, societies and business. Empowering women in the workplace is not only a trendy topic – it has the ability to be a powerful economic lever.
In 2009, Copeland was recruited by Provident Bank (now Sterling National Bank) in Rockland County as VP, director of marketing, where she eventually became chief marketing officer. In 2015, she replicated the program she'd successfully steered at First Tennessee Bank. Her pitch to Sterling's management helped them understand women make up a substantial percentage of the workforce, the costs of the program are not prohibitive, and female empowerment benefits the bottom line. The program, which includes monthly meetings and conferences for 300 women, fosters professional and personal development.
"Ever since I was a little girl, I always wanted to call my own shots."
The women's leadership initiative was one of Copeland's most rewarding chapters of her career. In 2016, she relinquished her duties as chief marketing officer and joined the bank's HR department to focus on employee engagement.
"Women would come up to me in the hallway – women I hardly knew – and they would thank me for this program, and for the difference it made in their lives or the new confidence they were feeling in their careers," said Copeland.
For example, Copeland encouraged women to polish speaking skills and sit on panels.
"This gave them more visibility, which often led to bigger and better jobs."
Although the marketing savant has risen through the corporate ranks, Copeland has always been an entrepreneur at heart. "Ever since I was a little girl, I always wanted to call my own shots."
In 2016, she had the chance to do that. Internal shifts at Sterling Bank eliminated her position. But Copeland didn't leave empty-handed. Sterling is among her largest clients today, as the company continues to support the women's leadership initiative.
If you don't know Copeland, you'd never guess she's left the corporate world. Unlike many of us who work from home, and tend to struggle to look like we belong in the business world, this entrepreneur always looks like a Fortune 500 poster child. She is looking to work with mid-sized companies that have about 100 plus employees. For the Women's Leadership Initiative, her pitch is simple: The program, which includes all the supplemental materials, are already in place. She's already kicked the tires. A company doesn't have to create resources. Her job is to work collaboratively with women who work at a company to implement the program.
"This kind of program is not a company's core competency or offering," she said. "Companies lean toward putting their energy on what they do. There's strong evidence that more diverse companies, companies that have more parity between men and women, tend to have better ideas and to make more money."
The bottom line, Copeland says, is for companies to ask themselves "Are you willing to invest in your own people?"
---