Rockland's Five Towns Lack Female Representation
By Tina Traster
Rockland County's business women should lean in, harness their power, bring their skills to boardrooms, and most importantly, participate in government.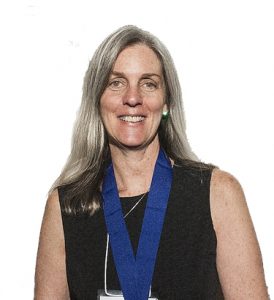 Women who ran for elections broke records in governor, Congress and Senate races. The U.S. House elected a record number of women, including two Muslim women, Ilhan Omar and Rashida Tlaib. Democrats Deb Haaland and Sharice Davids became the first Native American women elected to Congress. Tennessee has its first female senator. South Dakota has its first female governor.
Andrea Stewart-Cousins will be the first woman and first African-American woman to lead a majority conference in either chamber of the New York State Legislature. Looks like Nancy Pelosi will soon have the gavel in her manicured hand once again.
Guess how many seats women occupy in Rockland's five towns.
Stoked by this progress amid the #metoo movement, I've been thinking about Rockland's representation. Guess how many seats women occupy in Rockland's five towns. Go on, throw out a number. The answer is one. Yes, you read that right. Among the towns' 25 council members, we have one African-American woman, Brendel Logan-Charles, who sits on the Ramapo Town Board.
Rockland has had female representation in the past, and still does in some of its villages, but ladies, let's fix this.
A healthy democracy needs representation that reflects both gender and diversity. Isn't it strange that such a highly-educated county filled with so many smart, energetic, professional business women is without female representation on boards that make town laws and steer policy that has immediate impact on our daily lives and long-term outcomes for us and our children?
This disturbs me. I might not have thought about the totality of this imbalance while sitting at a council meeting in Clarkstown or Orangetown on any particular evening, but when you do the math, when you really think about the homogenous representation, it's unsettling.
Hoping that women reading this column will turn to their husband, partner, child or cat and say, "Right, I'm going to run for town council this November."
Am I saying we need women just because they are women? Yes and no. A candidate is never qualified simply because she's a woman, and my personal pet peeve is when female candidates (and I think Hillary fell prey to this) campaign on the fact that they're "mothers" or "grandmothers". How often do we hear male candidates distinguish themselves because they have borne children?
Women are needed because we represent more than half the population. Women in office are vital because too many women's issues are decided by men. Women are critical to policy making because they think and solve problems differently than men. Women must be represented to inspire future generations (boys and girls) in order to view women as equal to men, to make them understand and respect female power and humanity.
Both parties should think about tapping dynamic women for the next election. What was interesting about the mid-term elections is that so many women who ran or won seats were not necessarily seasoned politicians. Many were women who came from the business or corporate world. They were moved by feelings of inequity, frustration, under-representation. So they got up and they got out there and they built campaigns and got support and they reminded us that the #metoo movement is now and it should not be squandered. Especially here in the county.
---
Also read, Copeland Collaborative Empowers Women In The Workplace