Incorporating Volunteerism Into Your Organization Is Good For Business
By Tony Fasciano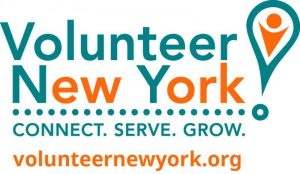 Finding ways to support the community where your business is located  is important—and with a focused effort, it can impact the way you do business in a big way. Many of your employees may already volunteer or support a local cause on nights or weekends. And many businesses volunteer as a team. Businesses should consider formalizing an employee volunteer program because good deeds boost the bottom line.
Four reasons to consider an employee volunteer program
Engaging Stakeholders:
An effective volunteer program can transform the way customers, partners, investors and employees think about your company.
Questions to consider: Does your business already have a cause or a philanthropy program? What do you value as a company? What do your clients value? What's the type of local impact you want to make in one year?
Expanding Your Brand:
Volunteering makes a company's brand shine and can improve client attraction and retention rates. For many nonprofits to achieve impact they work tirelessly to maintain deep ties to all levels of the community and because of this can offer a wide reach or new audience.
Questions to consider: Is there a natural fit between the mission of your company and a local nonprofit or cause? Nonprofits are always looking to create win-win collaborations, which can greatly benefit the community. Are there any times or events during the year that offer the most impact and potential for great partnerships?
Building Leadership:
Volunteer engagement offers companies the opportunity to develop emerging leaders and give all employees the feeling of empowerment and work-life balance. Volunteering is also a proven way to engage in team building exercises and break down silos.
Questions to consider: Is leadership willing to volunteer alongside employees and set a strong example? Would an annual event be more effective than ongoing planned opportunities?
Strengthening Communities:
Every company has the power to leverage employees' time and talents to successfully strengthen communities and impact social issues facing all of us.
Many businesses don't know that they don't need to do everything themselves when it comes to building an employee volunteer program,
Questions to consider: Have you asked what matters to your employees? Are you willing to grow or adapt your philanthropic vision with time or as local needs change?
No two employee engagement programs may look the same. From offices with as few as two people to International brands with tens of thousands employees, there are ways to build an employee volunteer program that can fit into any corporate culture and help build the type of environment that will attract and retain the best and brightest to work on your team—while creating lasting community impact at the most local level.
After having considered the benefits and questions associated with an employee engagement program, there are many Volunteer Connector Agencies with corporate teams in place that offer free consultations with businesses to help them get started with employee engagement and connecting to their community in meaningful ways.
Locally there is Volunteer New York!, which has been working to support Rockland nonprofits since 2011 and opened a satellite office in Nyack in early 2018. "Many businesses don't know that they don't need to do everything themselves when it comes to building an employee volunteer program," said Jeanette Gisbert, Deputy Executive Director, Volunteer New York!.
"What an organization like Volunteer New York! offers is an expertise in the needs of the community and the ability to offer custom professional turn-key solutions to businesses of any size. My best advice is to find a partner that will allow your team to focus on what's important: time spent volunteering."
Finally: Once volunteerism is part of your culture, don't forget to recognize the amazing volunteers in your organization. Nominate a volunteer today in the Rockland area at volunteernewyork.org/awards for a chance to have them featured during National Volunteer Month.
Tony Fasciano is director of communications for Volunteer New York!