Clarkstown Businesses Step Up Annually For Tommy McGuire
By Kevin Munroe
On the Saturday following Thanksgiving, hundreds of students, former students and Clarkstown residents dust off their cleats and compete in a single-elimination flag football tournament benefiting Tommy McGuire, a former Clarkstown South student and Vikings quarterback who was paralyzed in a swimming pool accident in 2016.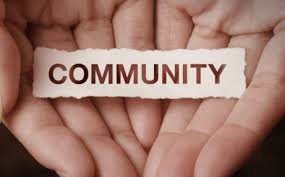 The annual Tommy McGuire Turkey Bowl fundraiser, organized by McGuire's friends, family and Clarkstown South alum, wouldn't be possible without the support of more than a dozen local businesses that spread the word and donate products and services. Included in that group are Rockland Bakery, The DeMinno CPA Firm, Frank J. Tucek and Son Inc., D & D's Restaurant & Pub, Alden Printing, Signarama, EmbroidMe, Avellino Pizza, Napoli's Pizza, and more.
"When we are out in the community, people get to know us, and they want to do business with us."
"There's no better gift we can give than in-kind support to local events and charities," said Joanne Lent of Signarama. "When we are out in the community, people get to know us, and they want to do business with us."
Lent is right. A company that shows it has a stake in the community, and cares about local causes, builds a deeper connection with its customers, and it attracts new business. Donating and sponsoring charitable events positions the company as an insider. Relationships are built outside of transactions. Trust is developed. Personal, often heart-tugging memories are made. Business is personal, and nothing is more personal than a coveted cause.
"Your business should care about what the people in the community care about, the things that are important to them," said Jim DeMinno of The DeMinno CPA Firm, "In turn, those people will be loyal to your business. It creates a special bond."
Small businesses have flexibility to decide what causes they want to support. Larger corporate entities, while also involved in charity, have a more bureaucratic process. Local companies are nimble. They can write a check or show up with less fanfare. And doing so annually and reliably is certainly one way to forge trusting relationships and long-term loyalty from customers.
"When I see a business supporting a great cause, it makes me want to support that business even more," said Cathy Samuels, a New City resident.
Many of the businesses involved in the Tommy McGuire Turkey Bowl are businesses McGuire himself frequents. It means the business community is not just transactional: business owners are people who care about other people.
Incorporating a charitable giving into your strategic plan makes good business sense. Here are a few of Rockland's charities.
The Annual Tommy McGuire Turkey Bowl will be held on November 24th, for details please visit the event's Facebook page: https://www.facebook.com/events/1864700006983629/?active_tab=about
Rockland County's largest food pantry working to help struggling residents through difficult times
The largest running event in Rockland County, drawing over 3100 participants from the NY Metro area and beyond. 2018 will be the 27th Annual Run and the money raised will support the efforts of the Marisa Fund to eradicate childhood cancer.
Miles of Hope Breast Cancer Foundation:
The mission of the foundation is to fund support services and outreach for people affected by breast cancer within the nine counties of the Hudson Valley, New York. The foundation hosts events throughout the year – from Hoops for Hope to Family Fun Run – to benefit support programs in the Hudson Valley.