RCBJ-Audible (Listen For Free)
President of Rockland Community College Joins Forbes Business Council
President of Rockland Community College, Dr. Edgardo Sandres Lester Rápalo, has been accepted into the Forbes Business Council, a networking organization for business owners and worldwide leaders.
Dr. Rápalo was selected by a review committee based on the depth and diversity of his experience, according to a press release issued by the college.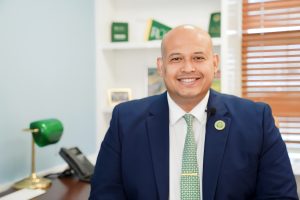 Criteria for acceptance includes a track record of successfully impacting business growth metrics, as well as personal and professional achievements and honors.
As a member of the Council, Rápalo will connect and collaborate with other respected leaders across a variety of industries and will share his insights in original articles and contribute to published Expert Panels on Forbes.com. His first article on the topic of "How Community Colleges Can Support The Mental Health Of Students" is now available on line here: https://www.forbes.com/sites/forbesbusinesscouncil/2023/10/26/how-community-colleges-can-support-the-mental-health-of-students/
"It is a profound honor to be accepted into the Forbes Business Council, a testament to the collective efforts and achievements of the Rockland Community College team," said Rápalo. This recognition not only reflects our commitment to excellence but also opens doors to collaborate with global leaders, fostering growth and innovation."
Rápalo, Ed.D., MBA, MA, was appointed as the eighth President of Rockland Community College in July of 2023. Prior to joining Rockland Community College, Dr. Rápalo was the Provost and Vice President for Academic Affairs at Bronx Community College, City University of New York (CUNY), and Dean of Social Sciences, Business and History at Union College.
---
Paul Adler & Sam Adler Of Rand Commercial Honored For Economic Development In Rockland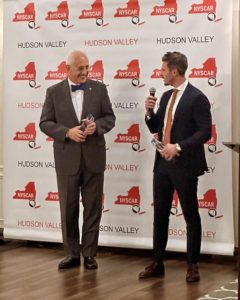 Rand Commercial congratulates Paul and Sam Adler, a father and son team at Rand Commercial who were honored with the Hudson Valley Chapter of the New York State Commercial Association of Realtors Economic Development Dealmakers (HV West) Award for 2023!
The duo was given the Economic Development Award to mark the transaction they brokered for the sale of 25 Hemlock Drive in Congers from the Triangle Squared Realty Hemlock, LLC to Chartwell Pharmaceuticals for $13,479,000.
"After 45-plus years in the commercial real estate business, I am most proud of this deal for what it will bring to the local and New York State economy and humbled to share this award with my son Sam," said Paul Adler, Chief Strategy Officer of Rand Commercial.
The vacant 81,000 square foot Class A industrial flex building sits on 7.5 acres, and the acquisition was part of Chartwells campus expansion.
"This acquisition was a huge win for economic development for Rockland County and should yield up to 300+ jobs for the area," said Adler.
---
Rockland Community Foundation Announces  2023 Food Pantry Grant Recipients
For the 17th consecutive year, the Rockland Community Foundation has partnered with Inserra Supermarkets to award grants to Rockland County's food pantries. With the Thanksgiving holiday fast approaching, this grant will provide much needed food and supplies to our community's residents, the Foundation said.

This year the Foundation received more applications than ever before.
"We are thrilled to announce that we are able to provide grants to 20 local food pantries, which is eight more than we granted to last year, to help combat food insecurity in Rockland County."
Grants will be presented to the food pantries at their locations throughout the month of November.
"Thank you again to Inserra for their generosity, as well to our board members and fund holders who donated in support of this vital program," stated Julie Sadowski, Executive Director of the Rockland Community Foundation.
For more information on how you can help support the Food Pantry Grant program, visit www.rocklandgives.org.
Here is the list:
Capabilities Partnership Inc.
Catholic Charities of Rockland
Center for Safety and Change
Christ Church of Ramapo
First Evangelical Baptist Church Food Pantry
Head Start of Rockland
Meals on Wheels
Mt. Zion Food Outreach
People to People
Rockland Community College Foundation
Rockland County Pride Center
Salvation Army Spring Valley Community Center
Sloatsburg Food Pantry
South Orangetown Central School District Food Pantry
St. Ann's Food Cupboard
St. John Deliverance Tabernacle Food Pantry
Tomche Shabbos of Rockland County
Touch Food Pantry Upper Room House of Worship
West Street Child Care Learning Center
---