RCBJ-Audible (Listen For Free)
A Closer Look At Zoning & Planning: How They Affect The Built Environment
By Paul Adler, Esq. Chief Strategy Officer – Rand Commercial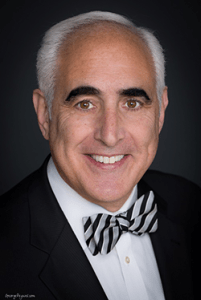 Is there a really a difference between Zoning and Planning?  Absolutely!
While we hear these terms bantered about in connection with land uses matters, let's take a closer look at what each concept actually means so we can begin to use them intelligently.
ZONING
Zoning refers to municipal or local laws or regulations that govern how real property can and cannot be used in certain geographic areas. For example, zoning laws can limit commercial or industrial use of land to prevent oil users, manufacturing, or other types of businesses from building in residential neighborhoods.
Based on the zoning ordinances adopted, zoning can effectively provide the opportunity to encourage and stimulate, or slow down and impede, development in specific areas.  Zoning is euphemistically referred to using the following terms:  controlled development, city planning, urban planning and land use. 
There are two types of zoning: Euclidian Zoning and Form Based Zoning.
Euclidean zoning is the separation of land uses by type—residential, commercial, retail, industrial, and others into their own zones or areas within a given village or town.
Form based zoning are land development regulations that foster development based on physical form, rather than a separation of specific uses by zone as its organizing principle. Form-based codes encourage mixed uses to reduce the need to travel.
In Rockland County, Euclidian zoning is the norm and our codes divide areas into different types of zones to make the proper use of land for different purposes.  Some of the typical categories of zones are residential, industrial, office, retail, commercial, etc., and within each type there can be different densities. Residential can vary from large single-family lots to multifamily apartment zones. Retail can vary from neighborhood shopping centers to allowing large regional malls and big box stores.
All of these will affect the property that you buy and how you can use that property. Use variances are sometimes available from Zoning Boards of Appeal, but are generally not favored. And sometimes, a use can be continued as non-conforming if it existed prior to the adoption of the zoning code.
Zoning is more than allowable use though. There are also hard regulations for the structures and parking areas within each use. You must also follow additional restrictions that will be unique to each municipality and area.
These restrictions may include:
Specific requirements to the type of buildings allowed
Location of utility lines
Restrictions on accessory buildings
Building setbacks from the streets
Boundaries
Size and height of the building
Number and size of rooms
Frontage of lots
Minimum lot area
Side yards
Off-street parking
Historic or cultural site preservation
Ecological considerations
Variances from these constraints may also be available from the Zoning Board of Appeals, and are often granted based on precedent and need.
PLANNING
Planning is a process that provides a vision for communities, and zoning is only one of several tools available to help achieve this vision.
The goal of a village, town or county is to foster the welfare of people and their communities by creating convenient, equitable, healthful, efficient, and attractive environments for present and future generations.
Planning is community building. Professional planning involves a great amount of teamwork. Working with local residents, politicians, and other community organizations, planners help establish the vision for communities' futures through comprehensive planning.
This vision is created not only from what the community members want, but based on an understanding of the problems and resources at hand. The planner provides this analysis and helps the community look at the options it has for development and change.
Through the planning process, the physical, social and economic aspects of communities are examined as well as the connections between them.
Planners analyze issues such as transportation, land use, housing, recreation and open space, natural and cultural resources, community services, population, and economic development. In addition to generating their own data, planners draw upon the work of others to create a comprehensive overview of the community.
Once the analysis has been completed, planners develop strategic alternatives for solving problems in a coordinated and comprehensive manner. After a while, as circumstances warrant, the process starts all over again!
Planning departments work together with planning boards who review resident and developer proposals to assure compliance with the municipal zoning code and to ensure that the plans presented are in the best interest of the community. This process often involves public input and a review under the SEQRA, New York's Environmental Quality Review Act. In fact, often times the local planning board becomes the "lead agency" for a project, charged with the responsibility to determine if the project is compliant with environmental law while looking at ways to mitigate potential harms.
Many villages and towns also have architectural review boards that review the physical appearance of signage, building facades, and landscaping alternatives.
Without citizen involvement in its many forms, this process is academic.  What a community is or wants to become rests with the citizens of the village or town they live in.
The future of Zoning & Planning rests with you through public participation in the preparation of Comprehensive plans, attendance at zoning and planning board meetings, and open communication with municipal planners.
Paul Adler is Chief Strategy Officer of Rand Commercial. paul.adler@randcommercial.com