RCBJ-Audible (Listen For Free)
DECA Seeking Business Community To Be A Judge At Regional Event
It's not Dancing with The Stars but DECA needs judges.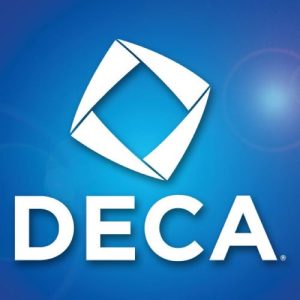 DECA, is an international organization for high school and college students interested in business administration, marketing, hospitality, management, and entrepreneurship careers, is seeking members of the Rockland or Westchester business community to serve as a judge for its regional competition.
The Region 3 DECA Competitive Events Conference will take place at SUNY Rockland Community College on Jan. 5 from 8:30 to 1 pm. The event will bring together more than 350 business and marketing students from around the region. Some 15 high schools in the mid- & lower Hudson Valley will be participating.
DECA has competitive events in marketing, administration, finance, and hospitality. Prior to the day of the event, all students will take exams to test their business and marketing knowledge. During the conference, students will be given business scenarios and will role play them with the judges. Students range from freshmen to seniors, some experienced in business classes, and others interested in finding out about business careers.
Judges receive guidance on the events, a script, and a scoring rubric for each competitor. DECA suggests judges bring business cards, because judges also have time to network, and will probably meet a student who would make an excellent intern or employee.
Members of the local business community are uniquely situated to understand the business concepts presented during competitions and amply qualified to give valuable feedback to students based on their event in areas such as business management, marketing, sports and entertainment management, hotels, restaurants, tourism, accounting and finance, and/or entrepreneurship," said DECA Supervisor Lisa Svara, a business education teacher at Nanuet Senior High School.
"We will provide a complete orientation with a continental breakfast before the competition begins, a full script for your event, rubrics to score your competitors, and there is an optional lunch for judges afterward," she said
If you would like to volunteer, our judge registration form can be found at:  https://forms.gle/8e8qgw2LyRSRvZva90

---
New York Boulders Baseball and Fidelis Care Team Up To Fight Hunger In Rockland County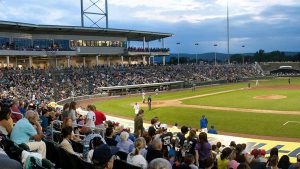 The New York Boulders and Fidelis Care this month have partnered to help feed Rockland County's hungry. For each home run that was hit by a Boulders player during the 2022 season at the team's home, Clover Stadium, the Boulders Community Fund – the team's philanthropic, charitable arm – and Fidelis Care donated $50 to People to People, totaling $4,250 for 85 home runs.
"We picked a great season to become the Boulders bombers!," said Shawn Reilly, New York Boulders Team President and Founding Partner. "We're proud that all of our home runs at Clover Stadium led to this donation to People to People."
"Food insecurity is a significant issue in our community," said George Rodriguez, Fidelis Care Vice President, Sales and Marketing. "We are grateful for the opportunity to work with the New York Boulders and People to People to support the fight against hunger."
"We are thrilled to be working with the New York Boulders and Fidelis Care on this exciting program. Both organizations have shown their commitment to our community," said Diane Serratore, People to People's Chief Executive Officer.

---
Schuckman Realty Retained As Exclusive Broker For ShopRite-anchored New City Center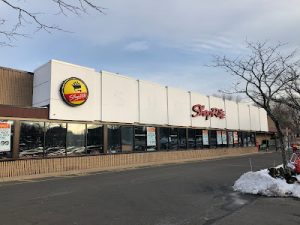 Schuckman Realty has been retained as the exclusive broker for the ShopRite anchored, New City Center, located at 2-78 N. Main Street, New City on behalf of new ownership. Kenneth Schuckman and Jessica Vilmenay of Schuckman Realty will be representing the center in future retail leasing
The 125,000 square foot center was recently purchased by a joint venture including The KABR Group and BTF Capital Fund. The Schuckman team will work alongside ownership in implementation of a comprehensive modernization of the center.
The grocery anchored center has a tenant mix consisting of personal services, banking and food and beverage tenants. New management numerous upgrades.
For leasing information please contact Jessica Vilmenay, Associate RE Broker; at jessica@schuckmanrealty.com