RCBJ-Audible (Listen For Free)
Grocery-Anchored New City Shopping Center Sells For $30 Million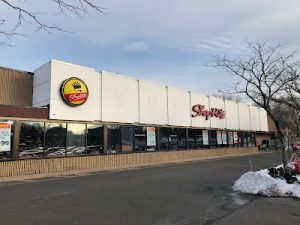 Four properties commonly known as the New City Shopping Center have sold to a joint venture between KABR Group and KBTF New City LLC of Ridgefield Park, New Jersey for $30 million. The parcels, located at 40 and 44 North Main Street and 13 and 17 East Evergreen Road in New City, include the entire shopping plaza along North Main Street.
The 125,110 square-foot retail plaza, situated on almost 12 acres sold for $30 million, is 96 percent leased, according to the buyer. The new owners are planning a comprehensive modernization and upgrade to the property.
"KABR is thrilled to partner with BTF and acquire a premier grocery-anchored retail location," Adam Altman, co-founder and managing member at KABR Group, said.
This is KABR's first foray into retail real estate in Rockland County. The private equity real estate firm, founded in 2008, buys commercial, multifamily, industrial and hospitality real estate, targeting value-added, opportunistic, distressed debt, and development real estate investments in the New York metropolitan area.
Financing for the acquisition was provided by Metropolitan Commercial Bank of New York, NY in the amount of $19.5 million.
Along with the transfer of the real property, the Certificate of Completion issued by New York State Department of Environmental Conservation under its Brownfield Clean Program was also recorded. The buyers are obligated to continue the property's Site Management Plan and restrictions limiting the use of the property to commercial and industrial uses.
The original cleanup stems from contaminated soil and groundwater from the operation of one or more dry cleaning plants on the property when it was known as Newton Place Shopping Center. The environmental hazard was discovered in or around 2005 and has since been remediated, though the environmental easement and restrictions continue to run with the land.

---
Novartis Property Sells For $138 Million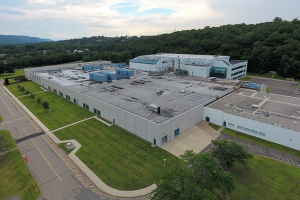 The properties at 25 Old Mill Road in Suffern and 19 Hemion Road in Montebello have sold to IV2 Rockland Logistics Center LLC for $138 million. The seller, Newco Suffern Holdings LLC, bought the site in July of 2021 for $52.5 million dollars.
IV2 Rockland Logistics Center LLC, a Delaware LLC and an arm of Brookfield Properties, plans to demolish everything on the site and build a campus with state-of-the-art warehousing/distribution facilities. Novartis had over one-half million square feet of offices, warehouses with 90-foot ceiling height and 11,500 pallet positions, pharmaceutical production facilities, its own energy center and 24,000 square-foot substation.
IV2 Rockland plans to construct of three Class "A" industrial warehouse/wholesale distribution facilities totaling 1,221,800 square feet with loading bays, trailer storage spaces and parking.  Building 1 will consist of 963,100 square feet, building 2 will have 170,500 square feet, and building 3 is planned for 88,200 square feet.
In June, the Suffern Planning board issued a "positive SEQRA declaration," meaning that an intensive study of the potential adverse impacts of the proposed 1.2 million square feet of distribution warehousing is required. The Planning Board has listed a host of concerns including traffic and transit, hazardous materials, noise and air quality, stormwater management and the need to protect the local ecology, environment, and natural resources.

---
Piermont Mixed Use Buildings Sell For $1,760,000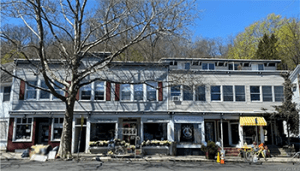 The Piermont Development Corporation, a long-time owner of the mixed-use property at 454-462 Piermont Avenue in the Village of Piermont, sold the property to 454 462 Piermont LLC for $1.76 million.
454 462 Piermont LLC is owned by Daniel Lamadrid.
The acquisition was financed with a mortgage in the amount of $1.2 million by Orange Bank & Trust Company of Middletown, NY.
The property sits on .17 acres on Piermont Avenue in the Village's central business district.
Ground floor retail tenants include the Tappan Zee Thrift Shop, Ned Kelly & Company, Peace in Piermont and Bunbury's Coffee Shop. Residential units above rent from $1,350 to $2,000 per month.
---