RCBJ-Audible (Listen For Free)
Communities Need To Collaborate To Make Tourism A Common Goal
By Paul Adler
Let me start with a conclusion: Tourism and leisure economic sectors affect and influence property values in a positive way, but with caveats.
Let's unpack what "tourism" actually means.  According to Google tourism comprises the activities of persons travelling to and staying in places outside their usual environment for not more than 12 consecutive months for leisure, business and other purposes.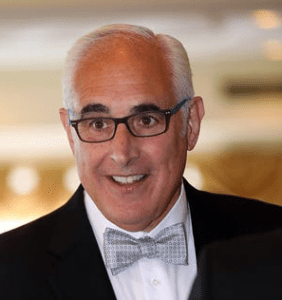 Further, tourism used to be defined in these types: Leisure, Business, Sports and Adventure, now modern definitions include: Sustainable, Food, Experiential and Wellness tourism.
Traditional understandings of tourism had been simple.  Tourism accommodation means business for the real estate industry. As a concept, tourism accommodation can generally be defined and understood in terms of demand. When tourists requires overnight accommodations, need and demand are created that impacts all types of tourism sectors, as well as the ancillary businesses that serve the tourism and real estate industries.
From the economic perspective, past studies observed that rapid tourism development often entails increases in the costs of living prices for goods and services in the local area which includes the costs of housing and properties.  From the environmental perspective, tourism caused significant impacts on natural environments, traffic and ecosystems, including increases in emissions of waste and different forms of pollutants.
Tourism revenue and tax gains can and should not only cover the cost of tourism's effects, but should show a revenue positive position.  In short, tourism should pay for itself, and help to sustain the host community. Tourism means construction jobs, real estate development, sales tax revenue and hotel taxes. Tourism pumps money into the local economy, driving up rents on nearby commercial businesses and possible increases property taxes for the local municipalities and school districts.
Other benefits of tourism creates much-needed jobs and income for underserved populations, and brings money into developing communities. Along with providing local economic benefits, tourism can help preserve traditions and foster cultural awareness and pride.
Tourism benefits could include jobs, development opportunities, the promotion of peace and tolerance through a better understanding of other's cultures while preserving heritage cultures and wildlife.  If done right, the additional revenue that comes into a community also benefits the government. If so, this means the local infrastructure improves with new roads, parks being developed and public spaces improved.
Since all real estate is local, tourism is an economic driver for both the residential and commercial real estate sectors. If properly planned for by your local community, the boom can be multi-fold. For areas rich in history and culture coupled with natural beauty, that local community and regional area can find a sustainable industry that may well be worth the effort.
The flood of tourists during this unique time in history precipitated new investment as well as a swell in house hunters who relocated or bought second homes in the Hudson Valley because of its charm and assets. Tourism is a broad term but it boils down to attracting people to a place, a region. Promoting Rockland, along with the Hudson Valley, is not new but it is an increasingly evolving art that involves community collaboration and commitment. The more a community, or county, participates collectively in making itself a destination, the more everyone – from individuals to businesses to taxpayers – benefits.
Paul Adler, Esq., SIOR is Chief Strategy Officer of Rand Commercial. Reach him at paul.adler@randcommercial.com