RCBJ-Audible (Listen For Free)
Supermarket Owner Wilson Bermeo Buys Mount Ivy Diner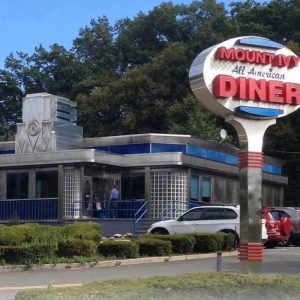 Another iconic diner has changed hands for the second time in less than two years.
The Mount Ivy Diner All American Diner on Route 202 in Pomona has been sold for $2.23 million to Karina & David LLC of New City. Rockland County Supermarket owner Wilson Bermeo signed on behalf of Karina & David LLC.
Archie Ligeras of 202 Can Do LLC sold the 1.32-acre property and the restaurant at 1663 Route 202. Ligeras said he, "very much appreciated the loyalty of our customers for the last 25 years as the original owners of the diner, and wishes the new owner much success."
Bermeo is the owner of Huerto del Eden at 116 Maple Avenue in Spring Valley, Spring Valley Supermarket at 210 North Main Street in Spring Valley, and the soon to be opened Nyack Fresh on Main Street in Nyack. Bermeo anticipates the opening in October in the long-darkened Riverspace Theater.
He said he bought the diner because it was a "good commercial real estate investment" and because it grows his holdings in Rockland County, "which I love," he added.
He plans to maintain the classic menu for now but said the 27-year-old diner needs an upgrade, which will happen over time.
The seller financed the acquisition with a mortgage loan in the amount of $1.33 million.
202 Can Do LLC bought the property a year earlier in February of 2021 for $1.2 million. Ligeras also owns the Four Corners Shopping Center in Bardonia on Route 304.
---
FilBen Development Group Purchases Montebello Parcel for Assisted Living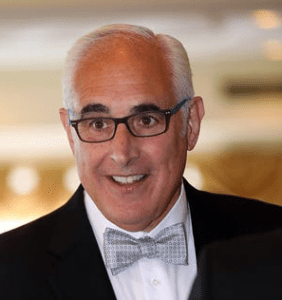 The FilBen Development Group of Stamford, CT, has purchased 6 acres of property located directly across from the Good Samaritan Hospital at 250 Lafayette Avenue in Montebello for $2.8 million.
The 11-acre parcel, which was subdivided and sold by Montebello Crossing LLC, will become an assisted living facility.
Paul Adler, Esq. SIOR of Rand Commercial represented both the buyer and the seller.
"The FilBen Group has distinguished itself as a premier provider of assisted living services in the TriState area," said Adler, Rand Commercial's Chief Strategy Officer. "They are a welcome addition to the healthcare corridor on Route 59/Lafayette in Ramapo."
FilBen builds senior living facilities that "provide affordable, high-quality health care services in luxurious facilities," according to the company's website.
To date, FilBen has built over 5,000 nursing-home beds, of which they own 1,300 and operate over 800.
---

---

Gabe Alexander Completes Purchase Of Camp Merockdim in Clarkstown
RW175 Realty LLC has sold 175 West Clarkstown Road in New City to One75 LLC for $3.35 million. A mortgage loan was provided by Northeast Community Bank in the amount of $1,675,000.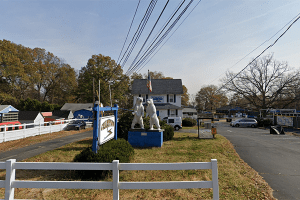 From contract to closing took more than two years.
The seller's LLC was owned by Dov Rakower. The buyer's LLC is managed by Gabe Alexander. The seller purchased the property in December of 2016 for $2.65 million.
The 8.9-acre parcel is the former site of Camp Merockdim, an Orthodox Jewish day camp. Before that it was home to Camp Champion.
The parcel, located close to the Ramapo border, is zoned R-22, or single-family houses on half acre parcels. If the developer were to build housing without seeking a permit or zone change, he would be able to build about 15 to 17 houses. A multi-family housing project would require a zoning amendment, though senior housing would only require a special permit. Recent changes in the Clarkstown zoning code affecting senior housing will likely reduce the number of units that can be built at the site.
Alexander plans to appear before Clarkstown's Technical Advisory Committee on August 24th and plans to propose: "demolition of all existing site features of the Champion Day Camp, and construction of a 62,774 SF 3-story Senior Housing Facility, with 122 units, over 1-story parking garage. This includes 214 parking spaces. The property is located on 9.18 acres of R-22 zoned land on the east side of West Clarkstown Road and approximately 320 ft. south of the intersection of West Burda Lane and West Clarkstown Road in New City."
---
---
---