RCBJ-Audible (Listen For Free)
Jimmy In Saigon Documentary Debuts At 10th Annual Nyack Film Festival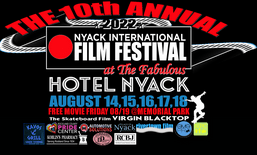 On Monday, August 15 at the Hotel Nyack, the 89-minute documentary Jimmy In Saigon
will have its New York State Premiere. The film will play at the 10th  annual the Nyack International Film Festival (NIFF), which presents five nights of films from August 14-18 at the Hotel Nyack. Artists from across the world were considered for this year's festival. The program consists of 64 films
Visit nyackfilmfestival.com for the full schedule of films and to buy tickets.
Jimmy in Saigon explores the tragic death, radical life, and forbidden romance of a 24-year-old Vietnam veteran who died in Saigon in 1972. Featuring modern-day scenes shot in the United States, Vietnam, and France, as well as archival footage, the film is directed by Peter McDowell, Jimmy's youngest brother, with Dan Savage as the executive producer. The original musical score was written by the filmmaker's brother, Rockland County's John McDowell and composer of Oscar-winning Born Into Brothels, and by Italian-German singer and composer Sabina Sciubba (lead singer of the GRAMMY®-nominated electropop powerhouse Brazilian Girls; actor in the television series Baskets). John McDowell heads up the Rockland Farm Alliance.
The screening will be held on Monday, August 15 at 9:35 PM, Hotel Nyack, 400 High Ave Nyack. $25 day passes are available at https://filmfreeway.com/NyackFilmFestival
Single tickets are available at the door for $10 in cash.
---
Penguin Rep Opens "The Virtuous Life of Joseph Andrews."
The Penguin Rep Theatre in Stony Point is staging a new comedy titled "The Virtuous Life of Joseph Andrews." It opens on Friday.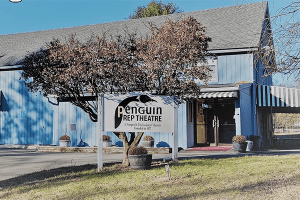 The world premiere is inspired by the classic novel by Henry Fielding.
"Eighteenth century English countryside, a farce, a romp," actor and musical director Jonathan Randell Silver said, describing the show.
"Even though it's a bawdy, funny, ribald comedy, there's an innocence in it," added Joe Brancato, founder, and artistic director of the Penguin Rep Theatre.
"The Virtuous Life of Joseph Andrews" runs through Sept. 4.
---

---

---
Local Author Pens Travel Book To Help Guide Families That Have Members With Spectrum Disorders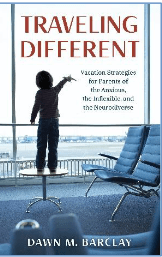 Local author Dawn M. Barclay is set to release her latest book Traveling Different: Vacation Strategies for Parents of the Anxious, the Inflexible, and the Neurodiverse (Rowman & Littlefield). This 344-page guide is basically the travel bible for families who have members with autism spectrum disorder, ADHD, bipolar disorder, and other mood and attention disorders.
One out of every 44 children is on the autism spectrum, not to mention those affected by the other invisible disabilities. The book has just received a starred review from Library Journal.
Bridges will be sponsoring events on August 29th and September 15th, and will be selling Traveling Different at its Palisades Mall location.
Dawn also writes psychological thrillers and romantic suspense as D.M. Barr, and is president of the local organization, Hudson Valley Scribes. She is an active member of the Arts Council of Rockland and a graduate of Leadership Rockland (2015).