RCBJ-Audible (Listen For Free)
Residents Have Through Aug. 15 To Weigh In On The Topic To New York Regulators
By David Carlucci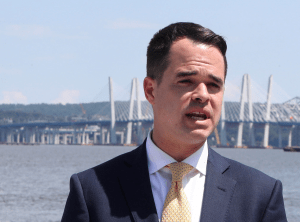 The New York Cannabis Control Board drafted packaging, labeling, and marketing regulations for New York cannabis retailers, which are set to be finalized after a public comment period ending August 15th.
The rules, published on the first of June, are designed to develop the best practices for New York as it enters this new market, with public health as the top priority.
The Cannabis Control Board's rules on packaging and labeling work to secure cannabis as a substance only used by people 21 and older. Before these standards, it was common for cannabis-infused products to be packaged in a fashion similar to popular candy and snack brands. Many accidental exposures to marijuana resulted from this lack of regulation. Now under the CCB's rule, companies must ensure their products are not attractive for consumers under the age of 21 and packaging must be child-proof.
Additionally, labeling on all marijuana products must serve the purpose of informing consumers about the potency of the product and risk that comes from consumption. Companies are required to label items with the amount of THC per serving, all ingredients, and potential risks for specific individuals such as pregnant women.

Rules on advertising work to ensure that cannabis products are desirable for legal individuals only. The regulations require businesses to market their products to people over the age of 21. This means no billboards along the highway or commercials on the Disney Channel; marketing will only be executed through avenues such as targeted social media campaigns and late-night broadcasts. Businesses that do not follow any of the regulations may potentially face fees, suspension, or revocation of their licenses by the state.
The CCB's regulations work to make the marijuana market a lucrative industry, but with informed and protected consumers.
Lyla Hunt, deputy director of public health and campaigns for the state Office of Cannabis Management, told listeners on a June 15th edition of the Capitol Pressroom podcast that, "Making sure that labels reflect what's in other consumer goods like food, alcohol, and tobacco helps ensure that consumers know what it is that they are consuming, to make smart choices about what they are consuming, but also destigmatized the product if it looks like other consumer goods."
A major obstacle against the marijuana industry is the stigma around cannabis. This set of regulations is the first step to normalizing the safe consumption of cannabis and the beginning of a well-informed consumer in New York.
New York businesses and individuals may participate in a public opinion forum to comment on these regulations though Aug. 15. Final rules will be made to reflect public comments. Check out the Office of Cannabis Management's website to comment.

David Carlucci consults organizations on navigating government and securing funding. He served for ten years in the New York Senate