RCBJ-Audible (Listen For Free)
Rand Is The First Real Estate Professional To Sit On MHREDC
By Tina Traster
Matt Rand once contemplated a career in medicine; his dad was an endocrinologist. Ultimately, time spent in the family business local legend Marsha Rand built pulled him in another direction. Looing back, he understands real estate was in his blood.
"I grew up in the car while my mom was out showing houses," said Rand. "I came to the office as a kid. Played with the kids of the other agents. I became part of a family. This made sense."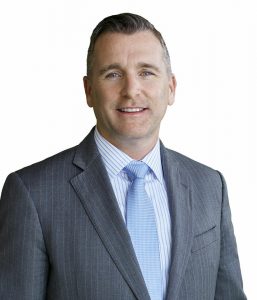 Matt Rand, 48, along with brothers Joseph and Dan, and formerly Greg, are the second generation of a woman-led residential real estate business founded in Rockland County in 1984. Nearly four decades later, three brothers are carrying the torch, each with his own area of specialty but with a collective vision that has led the company through spectacular growth over the past decade.
What's led to such resounding success for the family enterprise is clear lanes.
"We do not function as a committee," said Rand. "We each stay in our own lane. There is autonomy, which reduces competition and fosters an environment where each of us can be leaders in our own field of expertise."
What began with one woman selling residential real estate has morphed into a company with a core strength in residential, commercial, and mortgage title and insurance business. In 2020, Rand Realty and Howard Hanna Real Estate Services joined forces to create a Greater Hudson Valley entity.

Last month, Rand, CEO, Howard Hanna | Rand, was appointed to the Mid-Hudson Regional Economic Development Council (MHREDC), a strategic economic advisory board representing the seven counties bordering New York City: Dutchess, Orange, Putnam, Rockland, Sullivan, Ulster, and Westchester.
The 18-member board last month also appointed Adam Bosch, Hudson Valley Pattern for Progress, Elizabeth H. Bradley, Ph.D., President of Vassar College, Colin Jarvis, Executive Director, The Newburgh Ministry, and Farshad Maltés, President & CEO, Community Capital New York.
Rand, who will become the fourth Rockland County representative on the regional council, is the first real estate professional to participate on the board.
"I'm proud to be joining this group," said Rand. "It's a smart group of leaders who do great work."
Since former Governor Andrew Cuomo established the REDC in 2011, the councils have awarded more than $7.5 billion dollars to more than 9,100 economic and community development projects.
The MHREDC since its inception has given out 1,037 awards for a total of $818.3 million, which generated $2.7 billion in economic activity.
For 2022, there will be $150 million in ESD grants available on a rolling basis. July 29 is the deadline for applications.
Each regional council is the voice of the region, advising agencies on the programs and projects it believes are most valuable to its stakeholders. Round XII funding, which opened May 2, includes core capital grant and tax-credit funding.
Rand has been an instrumental player in the growth of his family business.
"Over the past decade, we've gone from being a big small company to being a small big company," he said. "We have kept the entrepreneurial culture. There is not a lot of bureaucracy."
The company has 1,200 agents in 30 offices in New York, New Jersey, and most recently, has expanded to Connecticut. Rand Commercial, headed up by Paul Adler, has more than 60 agents.
"We grew by giving back to the community," said Rand. "This is what we were taught since we were young. My dad, being a doctor, taught us that. My mom, taught us that real estate is a way to build stronger communities."
Rand is a former chairman and current board member for People To People. He has sat on the American Red Cross, the Hudson Valley Economic Development Council, and the Rockland Business Association.
Rand says Rockland County is increasingly focused on economic development through a "live, work, and play" economic model – a triumvirate of endeavors that feed upon one another.
"We need to focus on bringing companies here, making this a great place to live, and a great place to play," said Rand. "Rockland is a great place, with its proximity to the city, its scenic beauty, its opportunity for businesses."
But Rand admits there's resistance to change, an "unwillingness to try new things, to be more ambitious, to change." Specifically, the real estate expert says Rockland must build more housing "downtown" to attract millennials, adding, "we need to attract the next generation of Rocklanders. Too many people want the Rockland of two generations ago. That's not the way the world works."
Developers seek to build in communities with work, live, play synergy. Rand believes Rockland's downtowns have the architecture, infrastructure, and proximity to transportation and the Hudson River to make them ripe for growth.
"We've got something good here, but we need to galvanize support and made sure there's an open and transparent process so people know what's going on and they can have their say."
---
---