RCBJ-Audible (Listen For Free)
County Gas Sales Tax Cap to Take Effect; Gasoline Sales Tax Capped at First $2 Through February 2023
The local sales cap tax on motor fuel, which is capped at $2 per gallon, went into effect June 1. The change means local sales tax will only be applied to the first $2 of a gasoline purchase.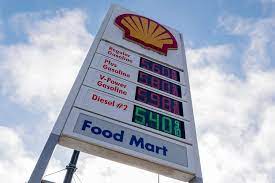 Inspectors from the Rockland County Office of Consumer Protection have been and will continue to survey gas stations to make sure these savings are factored into pricing at the pump, according to the County Executive's office.
While gas prices are fluid, inspectors expect all 66 fuel stations in Rockland County will comply with reducing tax collection at the pump.
"We hope this temporary stopgap measure provides some relief to families who are now struggling with skyrocketing inflation and gas prices, but we need the federal government to step up, take responsibility, and tackle the real issues driving up costs across the board," said Ed Day.
The 2022 New York State Budget provides a suspension of the state excise and sales taxes, providing a combined 16 cents per gallon savings to consumers from June 1, 2022, through December 31, 2022.
At the current price of gasoline, the county cap will generate approximately 8 cents in savings for consumers which, when coupled with state tax suspensions, should result in an estimated 24 cents in relief at the gas pump starting this summer.
Consumers should be aware that these savings only impact taxes and not wholesale pricing for gasoline which is likely to continue rising due to several factors including increased prices in crude oil and higher demand by consumers.
---
Veolia and the National Associations of Water Companies Award $3,000 Scholarships To Local High School Seniors
Veolia and the New York Chapter of the National Association of Water Companies (NAWC) have awarded eight $3,000 scholarships to students in Rockland, Westchester, Putnam, and Tioga counties designed to assist high school seniors pursue degrees related to the water industry.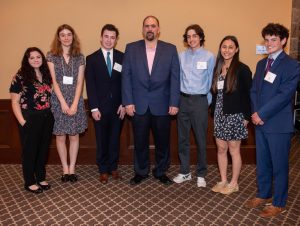 "We know that it's critically important to support bright, hard-working young people who will serve as the future leaders of the water industry," said Chris Graziano, vice president and general manager of Veolia operations in New York.
Since the scholarship program's inception 12 years ago, the program has given away more than $165,000 to deserving students in Veolia's service area.
"This program helps students gain the resources they need to pursue higher education in STEM-related fields," said Graziano. "We wish them well as they begin this exciting next step in their academic careers."
The judges for this year's scholarship were Ann Barry, Board Member, Cornell Cooperative Extension of Rockland, Don Franchino, Councilman, Town of Clarkstown, and Kevin Watsey, Communications Manager, Veolia.
The scholarships were awarded to the following Rockland County students:
Rylie Berwanger, a senior at Suffern High School, who will be attending Colgate University with a major in geology next fall.
John Cahill, a senior at North Rockland High School, who will be attending University of Delaware next fall and major in engineering.
Quinn Connor, a senior at Nyack High School, who will be attending the University of Virginia with a computer science/math major.
Bailey Rose, a senior at North Rockland High School, who will be attending the University of Maryland with a pre-law major and a focus on environmental law.
---

---
---
Hudson Gateway REALTOR® Foundation Raises Almost $40,000 from its "Runway for Hope" Fashion Show
The Hudson Gateway REALTOR® Foundation, the charitable arm of the Hudson Gateway Association of REALTORS®, raised $39,861 from its "Runway for Hope" Fashion Show at Glen Island Harbour Club in New Rochelle. The event featured HGAR REALTORS® modeling fashions provided by Fox's in Eastchester, Reveal in Rye and Family Britches in Chappaqua.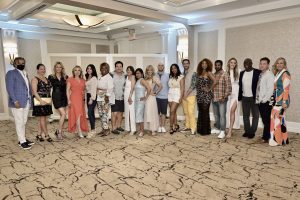 "We are so grateful to all who attended this exciting event and to our many sponsors who helped to make the event possible," said Bonnie Koff, Chair of the Hudson Gateway REALTOR® Foundation Fundraising Committee. "This funding will allow us to continue to support so many wonderful charitable organizations that make a real difference in the lives of both individuals and families here in the greater New York metro area and Hudson Valley."
Established in 2003 and relaunched in 2013, the Hudson Gateway REALTOR® Foundation has donated thousands of dollars to charities and non-profit organizations serving the housing, hunger, health, happiness, and humane needs of people throughout the New York metro area and Hudson Valley. Some of the local charities include Feeding Westchester, the Food Bank of the Hudson Valley, Habitat for Humanity of Greater Newburgh, Castle Hill YMCA, My Sister's Place, Support Connection, Green Chimneys, Furniture Sharehouse, Make-a-Wish Hudson Valley, The Children's Village, and more.
---
---