RCBJ-Audible (Listen For Free)
Investors Should Wait For Digital Finance Industry To Be Regulated Before Joining Digital "Gold Rush"
By Judith Bachman
Follow the money – into virtual reality.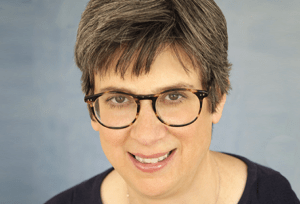 As talk of the Metaverse and NFTs gains traction, speculators have rushed to snap up digital assets in the hopes of striking it rich. Stories abound of people and businesses paying huge sums to buy virtual real estate in the Metaverse or newly minted blockchain artwork in the form of NFTs.
Watching this 21st century gold rush from afar, the financial industry has begun to take notice. Not to be left behind, banks are creating lending and investing vehicles for these digital assets.
In January, TerraZero Technologies Inc.  announced that it had completed one of the first ever 'Metaverse Mortgages' to enable a client to purchase virtual real estate.  The company said in a press release that "Mortgages and financing availability will expedite the development and adoption of the Metaverse, and we are excited to be at the forefront of this new and exciting economy."
Other financiers are lending money against NFTs – digital artwork registered in blockchain.  For instance, NFTfi is a peer-to-peer lending platform where a borrower can take a loan collateralized by an NFT in exchange for other cryptocurrency.
Beyond loans, those ready to invest in the Metaverse can do so in a newly formed real estate investment trust, too.  MetaSpace Real Estate Investment Trust (MREIT) recently launched a fund hoping to entice traditional real estate investors looking to diversify in the virtual real estate world. According to its website, MREIT "acquires, mints, and leases high-traffic virtual assets across the metaverse.  By partnering with leading real-world architects, designers, real estate brokers, marketers, creators, and developers, MREIT is making the metaverse more accessible for everyday investors."
As alluring as the burgeoning world of virtual reality and digital finance may be, it does have a potentially dark side.  For one thing, digital finance is largely unregulated.  That means that "Metaverse Mortgages" are not traditional real estate mortgages, there are no decades-long repayment plans, and the terms and interest rates are set on a deal-by-deal basis. Worse yet, default rates for these loans are significant. NFTfi reported that around seven percent of their loans are in default.
Given these lurking dangers, expect regulators to step in shortly. Various Federal agencies, including the SEC and IRS, have issued rules on cryptocurrency. As the digital finance industry revs up, those regulators will extend their reach to Metaverse mortgages, NFT loans, and virtual reality REITS, among other things.  Cautious investors might do well to wait until the regulatory landscape takes shape before joining the digital gold rush.
Judith Bachman is the founder and principal of The Bachman Law Firm PLLC in New City. judith@thebachmanlawfirm.com 845-639-3210, thebachmanlawfirm.com 
CORRECTION: NTFfi Default rate was previously reported at 20 percent. The correct amount is 7 percent.