RCBJ-Audible (Listen For Free)
Bleakley Platt & Schmidt, LLP, Westchester-based Law Firm, Opens Office In Rockland County
Bleakley Platt & Schmidt, LLP, a Westchester-based law firm with a history spanning more than eight decades, has opened its first Rockland County office at 1 Blue Hill Plaza in Pearl River.
The office, headed by partners Brian Quinn And Lino Sciarretta, is a full-range legal firm practicing in health, labor and employment, trusts and estates, corporate law, and all aspects of litigation.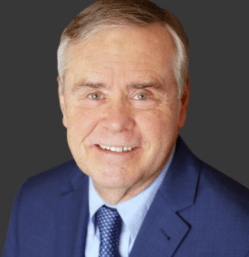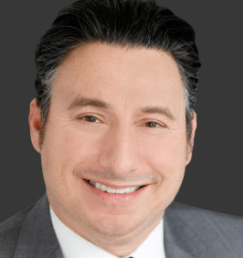 Together, the partners have decades of experience in real estate law, land use & zoning law, and related litigation.
Quinn worked for Manhattan law firms for more than a decade before relocating to Rockland County, where he has practiced law for more than 30 years. He has prosecuted and defended various types of real estate litigation on behalf of title companies, individuals, and corporate entities involving Article 15 bar claim actions, tax foreclosures, easements, adverse possession claims, and boundary line disputes. Mr. Quinn has represented many of Rockland County's major companies and developers on land use and zoning matters.
In his 25 years practicing law, Sciarretta has worked for large firms and held the positions of Town Attorney for the Town of Clarkstown and Village Attorney in several municipalities. He has a wide range of experience in land use, zoning, and related litigation. He represents developers, municipalities, for-profit and nonprofit entities, institutions, IDAs and other clients on a wide variety of commercial, residential, mixed use and commercial/industrial projects.
Sciarretta regularly appears before planning, zoning and legislative boards processing all types of land development applications throughout Rockland, Westchester and the Hudson Valley.
Associate attorneys Daniel B. Fix, who brings real estate and land use and zoning experience to the office, and Rudolph Zodda, who brings expertise in both real estate and commercial finance, round out the Rockland County team.
---
Sign Up For Presentation On Hiring Qualified Job Candidates With Disabilities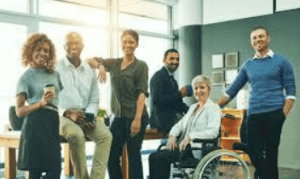 The Workforce Development Board of Rockland County, in collaboration with The Westchester County Association and The Westchester-Putnam Workforce Development Board are hosting a presentation "Hiring Qualified Job Candidates with Disabilities in the Hudson Valley," March 28 from 10 to 11 am via Zoom.
Wendy Strobel Gower, Thomas P. Golden Director, Yang-Tan Institute on Employment and Disability, Cornell University will be the speaker.
A report in partnership with Disability: In and the American Association of People with Disabilities found that companies that championed people with disabilities had higher revenues (up 28 percent), net income (up 200 percent) and profit margins (up 30 percent).
The talk will cover:
➢ How can our business develop a talent pipeline?
➢ Can our company advertise our recruiting needs at no cost?
➢ How can a diverse workplace improve the bottom line?
➢ If we need accommodations, where do we find them?
➢ Will there be a return on our investment?
➢ Are there financial incentives available?
Click here to register. Register by 3/21/22. For program questions: contact Michele P. Green, ACCES-VR District Coordinator for Workforce Development and Business Relations Michele.Green@nysed.gov
---

Coalition Rallies for Funding Route 17 Upgrades, Expansion:  17-Forward-86 Urges New York State Leaders to Allocate Adequate Funds To Enhance Mobility, Safety in Heavily Traveled Corridor
Hudson Valley business and civic leaders, law enforcement, and elected officials joined members of the 17-Forward-86 Coalition at the Galleria at Crystal Run in Middletown last week to call on New York State leaders to allocate funding for an additional lane and other upgrades on Route 17 as part of the new five-year state Department of Transportation (DOT) capital plan.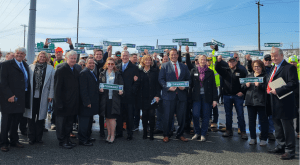 17-Forward-86, a broad-based coalition of industry, trade and civic representatives, is seeking to improve mobility and safety in the region by providing necessary upgrades and an additional travel lane along Route 17 in Orange and Sullivan counties. The group is urging Gov. Kathy Hochul and state legislators to commit construction funding as part of the developing NYSDOT five-year capital plan, to be enacted as part of the state budget that is due April 1. They are requesting the state utilize part of the more than $5 billion in additional funding that has been earmarked for New York State under the federal Infrastructure Investment and Jobs Act.
The NYSDOT recently issued the final Planning and Environment Linkages (PEL) study for the Route 17 corridor. The final PEL report was based on extensive public outreach and provides the path forward to address current and future transportation needs on Route 17.
17-Forward-86 founding member John Cooney Jr., Executive Director of the Construction Industry Council of Westchester & and Hudson Valley, Inc., noted efforts by New York representatives at the federal level – including Sen. Schumer and U.S. Reps. Mondaire Jones, Sean Patrick Maloney and Anthony Delgado in securing the $5 billion for New York State.
New York State Senator James Skoufis, D-39th, said it is "high time" Route 17 gets the investment it deserves: "State and federal officials must come together with organized labor, community leaders, and other stakeholders to address this longstanding quality-of-life issue. This is our opportunity to finally address the severe traffic that local residents face during peak summer times and, all the while, put our construction men and women to work."