RCBJ-Audible (Listen For Free)
Twenty NFT-Related Trademark Application Were Filed In U.S. Patent & Trademark Office in 2020; There were More Than 2,000 In 2021
By Judith Bachman
As the NFT (non-fungible token) craze continues, the new digital artform has started to bump up against bedrock legal concepts.  Creators and companies plotting legal strategies in the NFT space have begun to adapt these old concepts to new uses by registering various NFT related trademarks and instituting intellectual property litigation to protect their brands in the metaverse.
An NFT is a unit of data stored on a digital ledger which is associated with either a digital file or a physical object. Each NFT can be sold on a digital market and each NFT represents a different, unique link. The ownership of each NFT is verified through the digital ledger (also called a blockchain).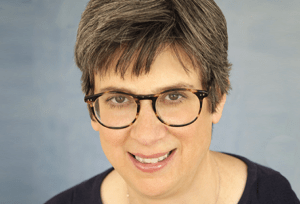 To track the emergence of NFTs in intellectual property law, it bears noting that there were all of twenty NFT related trademark applications filed in the U.S. Patent and Trademark Office in 2020.  In 2021, there were 2,023 new applications.
This year is sure to see a tidal wave of filings.
Many of the NFT trademark applications are from well-known brands staking out their place in this new virtual world.  For instance, the Brooklyn Nets filed trademark applications for the mark "Netaverse." Walmart filed new trademark applications relating to its plans to create virtual stores, sell virtual and physical goods, and launch a cryptocurrency. SEGA has applied for trademarks in Japan for the SEGA Classics NFT Collection and one for SEGA NFT.
Beyond trademark applications, brands are ramping up litigation to defend their rights in cyberspace.
In one case, Nike is suing StockX, an online shoe marketplace, for trademark infringement.  StockX launched non-fungible tokens based on Nike shoes.  Nike's claim centers on the idea that StockX is selling the NFTs as standalone saleable virtual items that utilize Nike's trademarks. StockX is not using the NFTs to advertise or sell actual pairs of the shoes, which might otherwise be permissible.
Similarly in the case of Hermès v. Rothschild, filed in New York federal court in January of 2022, the defendant created and sold NFTs that replicate the iconic Hermès handbags in digital form. Hermès takes the position that the NFTs infringe its trademarks and trade dress.
While it's hard to predict how businesses might utilize NFTs in commerce, however they do longstanding intellectual property concepts will be applied in this new territory. With that, entrepreneurs and creators need to be mindful of the relevant legal constraints. Just because NFTs utilize relatively new technology does not mean that they exist in a legal vacuum and like other business ventures, NFTs require a sound legal strategy.
Judith Bachman is the founder and principal of The Bachman Law Firm PLLC in New City. judith@thebachmanlawfirm.com 845-639-3210, thebachmanlawfirm.com