RCBJ-Audible (Listen For Free)
Waves Of Covid Continue To Shape Office Leasing Terms
By Judith Bachman
The days of working in your pajamas may be fading. The office rental market is rebounding.
The Wall Street Journal recently reported that, for instance, in New York City there were a record number of office leases signed at $100-plus per square foot starting rents in 2021. Annual office leasing activity totaled 20.42 million sq. ft. and was up 63 percent compared to the same period last year.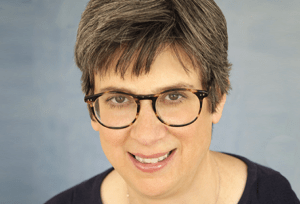 CBRE summed up the movement in the office market as follows: "the office market rebound began in earnest in 2021 but is still in its early days of recovery. The bounce-back reflects improvement in office tenant requirements and new leasing volumes, strong momentum in the rebound of the U.S. economy, increasing levels of NYC office-using employment, and success in vaccination levels in the Tri-State region.
"While headwinds remain – most notably in the form recurring Covid-19 variants delaying official return-to-office plans and elevated office availability – there is reason for optimism as demand drivers showed significant improvement throughout the year, and the local and U.S. economies are learning how to function amid the various waves of the pandemic."
But the story behind the story is that to lure tenants back landlords are giving them large financial incentives.
Tenants are getting lengthy free rent periods, build out costs, moving expenses, and other concessions.  In 2021, the average cash payments in Manhattan given to tenants was $154 per square foot. That is almost double the average of $76 in 2016. As a result, in 2021 landlords netted 7 percent less for office space than in prior years.
Beyond cash payments, landlords are providing flexibility to tenants on lease terms. This flexibility is coming in the form of shorter-term leases.
Tenants are also getting multi-directional options allowing them to extend their lease if they choose but also giving them an opportunity to terminate the lease early, or to expand or contract their space, as needed; all without penalty or with a small break fee.  And landlords are now more willing to provide more leeway on subleasing and assignment clauses.
While this rebalancing of the dynamic between landlords and tenants may be challenging for some, ultimately it will lead to a commercial real estate recovery.  Landlords will have leased space. Tenants will have rent relief and the ability to adapt their space as they grow.  Mostly, though, it means that we can get back to business as usual.
Judith Bachman is the founder and principal of The Bachman Law Firm PLLC in New City. judith@thebachmanlawfirm.com 845-639-3210, thebachmanlawfirm.com