RCBJ-Audible (Listen For Free)
RCBJ Launches Column With Chief Strategy Officer Of Rand Commercial Paul Adler
By Paul Adler, Esq
To borrow a phrase from the late Joan Rivers, "Can we talk?" or better yet, Can we talk commercial real estate in Rockland?
Everyone wants to know about the happenings in commercial real estate. What's coming in? Who's leaving? New trends? And who thought that was a good idea?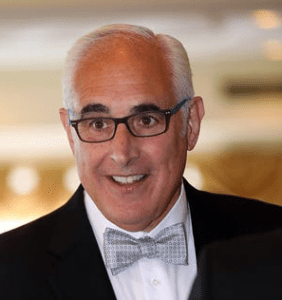 While commercial real estate sounds simple, commercial real estate is broken up into many diverse sectors including industrial, warehouse, office, medical, retail and yes, multi-family housing.
Commercial real estate only happens when the zoning and planning stars align, and the powers that be permit a particular use in a certain location or locations in your town or village.  All zoning and planning is local. That means if live in a village, the village has the police powers of zoning and planning.  If you live in a town, the town has those powers. The government closest to the people are vested with that power.
The county has little influence over zoning and planning matters. The boards with the most power and influence over our quality of life are the land use boards such as the Zoning Board of Appeals, Planning Board, and Architectural Review Boards.
Don't run for the town or village board if you want to determine the fate of your municipality!  Get appointed to the Land Use Boards if want to have a real say in what's happening.
Each town and village has a certain character – a way about them, if you will.  Each has its own zoning and planning laws, rules and regulations.  That's called Home Rule. New York State is a Home Rule state.
The critical question is about balance.  Do we stay the same? Do we change? Or a little of both? Change is inevitable.
Commercial development follows residential development – meaning commercial establishments are attracted to places with stable, educated, and diverse communities that enjoy quality municipal services and amenities such as parks, cultural, recreational, shopping, religious services and healthcare. That's the balance we are all looking for.
The five towns are dominant and pretty much exercise much of the control over our quality of life in Rockland County.  We hope to explore in the column what's hot and what's not.
The Rockland Real Estate Deal will keep you updated on the latest news and trends in commercial real estate in the county.
We welcome your comments and look forward to a healthy and civil discourse about the future of Rockland in each of the jurisdictions that cover the smallest geographical county in New York.  My email is:  paul.adler@randcommercial.com