RCBJ-Audible (Listen For Free)
Eviction Moratorium Seems To Have Truly Sunsetted; Commercial Landlords Can Begin To Recover
By Judith Bachman
New York's COVID-inspired eviction moratorium expired January 15, 2022, with no further action from lawmakers in Albany. Commercial landlords are breathing a sigh of relief.
The moratorium began March 16, 2020 when New York courts temporarily suspended eviction proceedings. In a series of executive orders and other actions, the eviction moratorium was extended through January 15, 2022.  The eviction halt applied to both commercial tenants and residential tenants.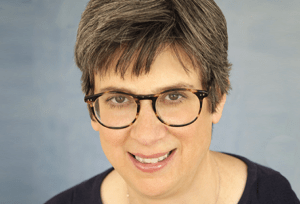 In her first State of the State, Governor Kathy Hochul made no mention of extending the moratorium, leading those who've been impacted to speculate that she was planning to let the moratorium sunset.
New York legislators were willing to end the moratorium. At a meeting of the Building & Realty Institute of Westchester and the Mid-Hudson Valley, Assemblyman Chris Burdick said that he was not in favor of extending the moratorium and did not believe that the legislature had the intention to do so.
Many commercial landlords have been anxiously waiting for the resumption of eviction proceedings after suffering through a tidal wave of non-paying tenants. While a number of tenants did truly need the relief that the moratorium provided, others took advantage of the crisis and simply refused to pay. Landlords had no recourse against these bad actors; the eviction ban gave tenants carte blanche to withhold their rent.
Remember that, regardless of the moratorium, landlords still had to meet their own financial obligations, including mortgages, taxes, insurance, utilities, and staff. Regardless of how it looks to the public, landlords typically operate on low margins. The eviction moratorium put them in a financial bind with no rent coming in.
This bind was exacerbated by a New York City moratorium (under Local Law 55 of 2020 and, later, Local Law 50 of 2021) which prohibited landlords from suing commercial lease guarantors.  This meant that commercial landlords who were not receiving rent could not go after a guarantor's personal assets even though those assets had been used as collateral for the lease.
Advocates for landlords have been counting the days to the expiration of these moratorium. A group representing some small and mid-sized landlords is pushing for the state to focus on funding debts owed by tenants — because extending the moratorium is "not going to do anything to help those folks who can't pay their rent."
As businesses recover from the effects of the pandemic, commercial landlords need the chance to do the same.  Even though letting the moratoriums expire might seem hard hearted to some, eviction and enforcement of personal guarantees are essential tools that commercial landlords must have at their reach.
Judith Bachman is the founder and principal of The Bachman Law Firm PLLC in New City. judith@thebachmanlawfirm.com 845-639-3210, thebachmanlawfirm.com