RCBJ-Audible (Listen For Free)
Rockland Rolls Out Grants To Support Businesses Using Resources From The American Rescue Plan Act
Rockland County has launched two grant programs that will use the $500,000 of American Rescue Plan Act (ARPA) funds to support local businesses and nonprofits.
The Food Security Grant Program will reimburse organizations that distributed food to communities that have been disproportionately impacted by the COVID-19 pandemic between $5,000 and $25,000 for eligible expenses. Applicants include food pantries, food banks, community-based organizations, faith-based organizations, and non-profit organizations.
"Restaurants have faced many difficulties during the COVID-19 pandemic such as periods of closure, reduced capacity or declining revenues when customers were unable or unwilling to dine-in," said County Executive Ed Day. These challenges had significant negative impacts on restaurant employment and the economy.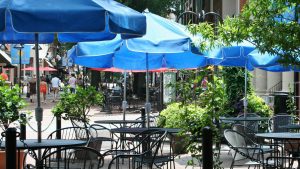 The Reviving Rockland Restaurants Grant Program will reimburse businesses between $5,000 and $25,000 for past expenses or fund future expenses for eligible outdoor dining COVID-19 mitigation equipment. Eligible applicants include restaurants, food stands, food trucks, bars, saloons, lounges, taverns, bakeries, delis, cafes, breweries, wineries, and other similar places of business.
Eligible expenses include tents, heat lamps or other electric heating equipment, tables and chairs for outdoor dining, market umbrellas, plexiglass shields, tarps and patio fencing.
Applications for these grant programs are now available. For more information and to download an application visit: https://rocklandgov.com/departments/county-executive/reviving-and-rebuilding-rockland/grants/
---
WRCR Radio Adds "Tough Times with Lou Young" to Saturday Lineup
WRCR 1700 AM, has added an entertainment program with a focus on the environment called "Tough Times with Lou Young," to its Saturday lineup. Produced and hosted by award-winning New York City journalist, Lou Young, the show zeros in on climate change and how its effects can be mitigated while we simultaneously prepare for the consequences. "Tough Times with Lou Young" will air on WRCR AM 1700 and stream online via WRCR.com from 1-3 pm.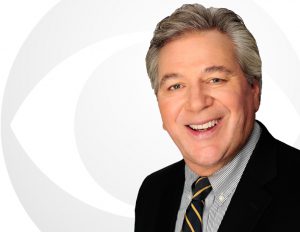 "We'll interview people on the front lines of our battle for survival," said Young. "They and callers, we insist, will express their thoughts without the tribal political references that have so poisoned out national discourse. 'Tough Times' is about ideas, not ideologies. If all this seems a bit depressing, consider that we expect to have fun, even in the face of extinction."
Young worked for years as a news reporter and anchor for WCBS, WNBC, and WABC in New York City.
"Lou's experience and fierce support for local programming will be a tremendous asset to WRCR and the community we serve, not just locally in our broadcast area of the Hudson Valley, Northern New Jersey and New York City, but the world that tunes in to our programming through the internet," said Kerry Potter, WRCR's Director of Business Development.
---

---
---
HNA Palisades Training Center, LLC Sued For Back Payments
Schindler Elevator Corporation filed a lawsuit on Monday in Rockland County Supreme Court against HNA Training Center, LLC on Route 9W in Palisades, alleging HNA has failed to pay for goods and services under a monthly contract between the parties.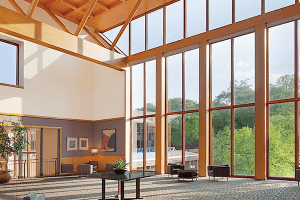 According to the complaint, HNA owes Schindler about $16,000 dating back to November of 2019 up to an including July of 2020. Schindler is represented by Albert Hatem, Esq. of White Plains.
In August of 2021, a default judgment was awarded against HNA Training Center, LLC in favor or Curtis Landscaping, Inc. in the amount of $51,000. In that suit, originally filed in February 2020, but delayed because of COVID, HNA failed to answer the complaint.
HNA's facility on Route 9W in Palisades has been shuttered since 2019, and is awaiting redevelopment with assistance of the Town of Orangetown.
---