RCBJ-Audible (Listen For Free)
Senator Elijah Reichlin-Melnick Presents Licata Insurance With Empire Award at Suffern Chamber of Commerce Gala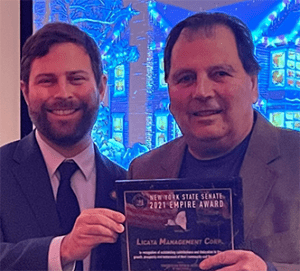 Senator Elijah Reichlin-Melnick presented a New York State Senate Empire Award to Aurelius "Aury" Licata, owner of Licata Insurance in Suffern, recognizing his contributions to fostering a strong sense of community in Suffern and supporting small businesses over a long career. The award was at the annual Suffern Chamber of Commerce gala event at Marcello's restaurant in Suffern. Licata Insurance, located in downtown Suffern, has served the Suffern community for over 35 years.
"Having grown up in Suffern, I consider it an honor and privilege to have had the opportunity to establish a business and work alongside many other hard working business establishments in our Suffern Village," said Licata. "Our downtown has grown and changed but due to the hard work and efforts of many in the business, and residential community, in conjunction with the Village of Suffern, its officials, departments, and boards; all of whom continue to work together as a whole, striving to maintain the special blend of civic-minded businesses and residents which insure that our Village climate will remain as "quaint" and compassionate as it always has been."
Licata has served for more than two decades on the board of the Suffern Chamber of Commerce.
---

---
Carlos Martinez, Along With NY's Disability Community Asking Gov. To Reinstate Office Of The Advocate For People With Disabilities
Earlier this year, the New York State Assembly and Senate unanimously passed bills A.3130 (Steck)/S.1836 (Skoufis) to reinstate the Office of the Advocate for People with Disabilities into the New York administrative structure of agencies.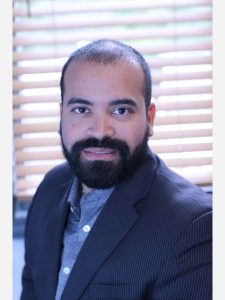 Originally established by Governor Mario Cuomo through Executive Order, the Office of the Advocate was intended to provide a formal voice within state government for New Yorkers with disabilities. The Office helped develop policies to ensure the State met the access needs of people with disabilities.
Under Governor Andrew Cuomo, the vital advocacy functions of this office were moved to the Justice Center, then ultimately dissolved altogether. While there are state agencies that address individuals with specific diagnoses, there is no state agency charged with meeting the needs of the Disability Community in general and large segments of the Disability Community are left without a state agency addressing their needs and representing their interests in state government.
"The implementation of this office gives people with disabilities the hope that there will be a representative in the state government that will prioritize the needs of a community that makes up at least 26 percent of New Yorkers," said Carlos Martinez, executive director of BRIDGES.
The Office of the Advocate will serve as the state's coordinator for the implementation of the Americans with Disabilities Act, coordinate state activities to ensure that state programs do not discriminate against and are accessible to persons with disabilities and ensure that such programs provide services to individuals with disabilities in the most integrated setting appropriate.
Additionally, the Office of the Advocate for People with Disabilities will represent the interests of the Disability Community in state government by reviewing proposed legislation and regulations to determine their impact on persons with disabilities.
A similar bill passed in 2019 but was vetoed by Cuomo.
---
Billy Procida Makes ROI-NJ's 2021 Real Estate Influencers List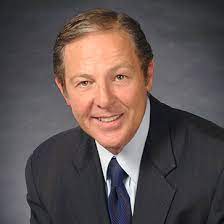 Piermont resident and developer/financier, Billy Procida,, has been featured as one of ROI-NJ's 2021 "Real Estate Influencers" list. For more than 25 years, Procida has been a leader in lender, financing options up to $200 Million. Procida's The 100 Mile Fund offers customized lending solutions.
Procida recently provided a construction loan and occupied bridge loan to The Plaza Grande, a 55-plus community in Cherry Hill, New Jersey. The location offers world-class amenities, community events, handicap accessibility, covered parking, and is walking distance to local shopping and restaurants. With 192 units already completed and being leased, The Plaza Grande is move-in ready with 9-floor plans to choose from.