RCBJ-Audible (Listen For Free)
Lawsuit Exemplifies The Thorny Junction Between Amazon & Brick-and-Mortar Retailers; Tests The Definition Of "Restrictive Covenant"
By Judith Bachman
We are at an intersection of ecommerce and brick and mortar retail – literally and figuratively.
Litigation is underway between Macy's and Amazon to determine the fate of a billboard next to Macy's flagship store on 34th Street in Manhattan.
Macy's, the department store chain founded in 1858, has filed a suit to prevent Amazon, the e-commerce giant, from taking over the billboard. For decades, Macy's has advertised on the billboard.  However the billboard belongs to the owners of the property adjacent to Macy's, identified in Macys' court filing as "Rockaway KB Company LLC."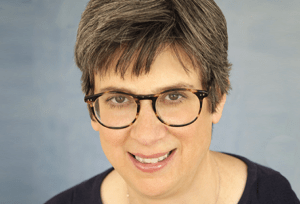 Macy's long-standing contract with Rockaway, in which Rockaway was "limited forever" in licensing the billboard space to another retailer, expired this year and Rockaway rejected Macy's offer to renew its use of the billboard. Macy's alleges that Rockaway plans to enter a contract with Amazon for billboard advertising. The company is not pleased. The iconic department store says that would enable Amazon to advertise directly in front of Macy's Herald Square store.
Macy's has sued Rockaway, asserting that the 'limited forever' language was a 'restrictive covenant running with the land;' as such, the covenant would prevent Rockaway from licensing the billboard to a competing retailer, in perpetuity. Macy's is arguing that the covenant has been in place for more than 60 years and was recorded in the land records of the New York County clerk.
Macy's has sought a preliminary injunction and damages for breach of contract.
It is unclear, however, whether the restrictive covenant is legally binding given the termination of the contract. The contract expired – and Macy's abandoned the billboard – August 31, 2021. Rockaway is arguing that it is not bound by Macy's expired contract.
Either way, Macy's stands to suffer considerable damages from the loss of its billboard display: It will be hurt by the online retailer's messaging, saying Amazon, a direct competitor of Macy's, will draw customers away from department stores.
For now, according to the latest court filings, the parties are attempting to settle the case without having to go to trial. However, this lawsuit raises interesting considerations as to whether a restrictive covenant was binding, as well as the modern-day issue of retail competition.  Readers can follow the action at Macy's Retail Holdings, LLC v. Rockaway KB Company, LLC, Supreme Court, New York County, Index No. 65569/2021.
In Manhattan, as in places like Rockland County, a struggle is playing out over influencing whether consumers shop online or in stores. While department stores have omni-channel strategies, with online and instore synchronicity, Amazon competes on pricing and quick delivery. Wonder if Amazon will be taking a float at the Macy's Day Parade?
Judith Bachman is the founder and principal of The Bachman Law Firm PLLC in New City. judith@thebachmanlawfirm.com 845-639-3210, thebachmanlawfirm.com