RCBJ-Audible (Listen For Free)
DECA Seeking Business Community To Be A Judge At Regional Event
DECA, is an international organization for high school and college students interested in business administration, marketing, hospitality, management, and entrepreneurship careers, is seeking members of the Rockland or Westchester business community to serve as a judge for its regional competition.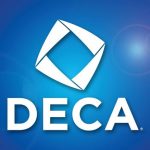 The Region 3 DECA Competitive Events Conference will take place at SUNY at Rockland Community College January 7, 2022 from 8:30 to 1 pm. The event will bring together more than 350 business and marketing students from around the region. Some 15 high schools in the mid- & lower Hudson Valley will be participating. (Please note that strict protocols, social distancing, and masking requirements will be in place.)
DECA has competitive events in marketing, administration, finance, and hospitality. Prior to the day of the event, all students will take exams to test their business and marketing knowledge. During the conference, students will be given business scenarios and will role play them with you. Students range from freshmen to seniors, some experienced in business classes, and others interested in finding out about business careers.
As a judge, you will receive guidance on your event, a script, and a scoring rubric for each competitor. Bring business cards, because you'll also have time to network, and if you're hiring, you will probably meet a student who would make an excellent intern or employee.
A full list of events and content areas is included in the attached document. If you are interested in volunteering to judge, please use this link to register your interest: https://forms.gle/GNG9ZoWHwp5zfM2f9
---
Town Of Ramapo Gets A+ Rating From S&P, Strongest Fiscal Health In Years
News Comes After Shortly After NYS Comptroller Removes Town of Ramapo from List of Municipalities Susceptible to Fiscal Stress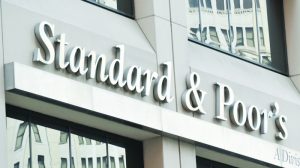 Standard and Poor (S&P) Global Ratings, one of the nation's leading credit rating agencies, assigned a long term, underlying credit rating of "A+" with a stable outlook to the Town of Ramapo, demonstrating a significant turnaround to the Town's fiscal health.
"After a finding of fraud by the SEC in 2017, Ramapo was faced with remaking its financial team and processes," the report stated. "In addition to rebuilding finances, the town's new management team worked to restore confidence in Ramapo's overall reporting and transparency of financial information."
The report went on to say the A+ rating reflects S&P's assessment of Ramapo's strong economy, an operating surplus in its general fund, and very strong liquidity. The A+ rating also comes at a time when most sectors of the nation's economy received a downgrade due to the impact of the COVID-19 pandemic.
"We are gratified that the hard work done by my administration over the past 3+ years and the resulting strong financial performance has been recognized by S&P," said Town Supervisor Michael B. Specht.  "An A+ credit rating will significantly and immediately reduce the Town's borrowing costs and allow us to fund needed capital improvements."
The town's announcement comes just weeks after the Office of the New York State Comptroller released its annual list of Municipalities in Financial Stress. The Town of Ramapo was no longer included on the list as it had been in prior years.
---
[Adrotate banner="105″]
 S&P Upgrades Outlook Of Clarkstown's Finances To "Stable" As Town's "AA" Bond Rating Is Reaffirmed
Standard and Poor (S&P) Global Ratings, one of the nation's leading credit rating agencies, reaffirmed the town's "AA" bond rating while upgrading the town's financial outlook from negative to stable.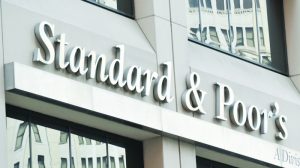 In positively revising its outlook, S&P cited Clarkstown's "track record of consistent, fact-based budgeting, which has translated to an improvement in overall financial performance" as well as the town's "growing commercial and residential development", which they view as the foundation of Clarkstown's "very strong "economy.
S&P noted "the positive operating trends over the past two years, ongoing expenditure control on a line-item basis combined with prior reforms that generated ongoing expenditure savings, and a strong recovery in economically sensitive revenues, including sales and mortgage taxes that "underpin the improvement in its financial position, despite the negative effects of the COVID-19 pandemic."
S&P's review of Clarkstown's finances comes in advance of the town's issuance of $12 million in General Obligation public improvement serial bonds and the refunding of $7.9 million in bonds, the proceeds of which will produce budgetary savings for the town's taxpayers.
"This strong bond rating enables the town to secure low interest rates to finance infrastructure projects that enhance the quality of life for Clarkstown residents and businesses," said Clarkstown officials.