RCBJ-Audible (Listen For Free)
Solid Infrastructure Builds A Nation; It Also Buttresses A Family Business
By Judith Bachman
Infrastructure.  The dictionary defines it as an "underlying foundation or basic framework." In public policy circles, infrastructure means public works like transportation systems, communication networks, sewage, water, and electric systems. In a family business, infrastructure means entrepreneurs bound by love, respect and history.
As congress debates passage of the $1.2 trillion bipartisan infrastructure package, I spoke with Ellie Kassner of W.H. Kassner, Inc. to learn more about how the bill would impact Rockland County.  Kassner shed light both on infrastructure, as in public works, and infrastructure, as in family business.
Kassner's company, W. H. Kassner, has been part of public works projects since shortly after its founding in 1961.  The company is an ornamental and architectural miscellaneous metal subcontractor that delivers high quality function over form components.  For public works projects, W.H. Kassner custom fabricates commercial stairs, railings, platforms, canopies, and ladders, among other items.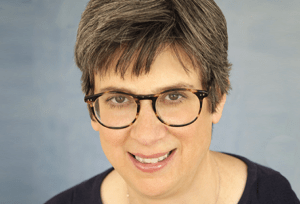 In discussing existing infrastructure, Kassner warned that many components have a 50 year useful life.  In a county, like Rockland, where much of the infrastructure dates to the 60's and 70's the need for investment and infrastructure improvement is pressing.
"We need infrastructure.  People do not want to hear about wastewater treatment plants but if you like indoor plumbing you realize how important they are.  Upgrading them now not only is necessary but also can be done in a way that has huge benefits for the environment while saving tax dollars," Kassner noted.
For maximum efficiency, the company has developed its own system to cost-effectively serve on infrastructure projects.  At the shop in Tomkins Cove, they layout structures, fabricate the pieces, and pre-assemble components.  With that pre-assembly, the components are handled by their own highly trained staff in a controlled environment.  When the components are delivered to the job site, the pre-assembled structure can be quickly installed.
In fortifying the public works infrastructure, W.H. Kassner draws on its own infrastructure as a third-generation family business.  Ellie, along with her twin brother, Dirk, runs the women business enterprise (WBE) certified company.  Kassner said that being in a family business is the best way to be in business.  "Wouldn't you want to work with people that love you and always want the best for you?  Working together makes you a better person and reminds you that you are part of something bigger than just a business."  Even if the family ends up talking shop on Christmas Eve or doing job forecasting on a Sunday morning, Kassner says that's born of the fact that they love what they do.
Now infrastructure for the family and public works has come full circle.  Kassner's grandfather and father helped build the wastewater treatment plant in Suffern in the 1970's.  Today, the W.H. Kassner family is helping to update that same wastewater treatment infrastructure.  For the public good, the W.H. Kassner family, and those in Rockland, await more public infrastructure improvements.
Judith Bachman is the founder and principal of The Bachman Law Firm PLLC in New City. judith@thebachmanlawfirm.com 845-639-3210, thebachmanlawfirm.com