RCBJ-Audible (Listen For Free)
Vincent Village In Nanuet Opens Its Doors
Vincent's Village, a $42 million affordable and supportive housing development in Nanuet, has opened its doors. Funded with $21.9 million in financing from New York State Homes and Community Renewal, the development has 93 affordable homes with on-site health and wellness services for adults age 55 and older.
"We are continuing to prioritize and invest in affordable senior housing with developments like Vincent's Village," Governor Kathy Hochul said at the ribbon cutting. "This is an example of what can be achieved when a faith-based community, the state and private sector devote their energy and expertise to a development that will enhance the lives of our fellow New Yorkers who need a place to live independently and with dignity. This new community in Rockland allows residents to reside in beautiful surroundings with supportive services available if they need them."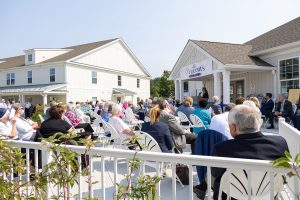 Vincent's Village has three residential buildings with a total of 93 apartments, including 81 one-bedroom units and 12 two-bedroom units, that are affordable to households earning at or below 60 percent of the area median income. The development features 35 units that have access to rental subsidies and supportive services funded by the Empire State Supportive Housing Initiative through the New York State Department of Health.
Located on Convent Road, the development also includes two buildings that house a fitness room, laundry room, community rooms and Vinny's Café -a custom-designed communal space sponsored by the Sisters of Charity Housing Development Corporation. Support services for all residents include health monitoring, care coordination and case management, counselling, and social activities.
Vincent's Village has energy-efficient features that include high efficiency heating, cooling and ventilation equipment; Energy Star-rated appliances and lighting, and low-flow plumbing fixtures. Its building design and construction achieved Gold Certification in Leadership in Energy and Environmental Design by the U.S. Green Building Council.
State financing for Vincent's Village includes $7.5 million in permanent tax-exempt bonds, federal low-income housing tax credits that generated $14.7 million in equity, and $14.4 million in subsidy from New York State Homes and Community Renewal.
The project's co-developers were the Sisters of Charity Housing Development Corporation and Rockabill Development. Homes and Community Renewal also financed the adjacent Seton Village, which opened in 2003 and features 106 apartments for seniors.
---
Clarkstown Planning Board Greenlights L'Dor Project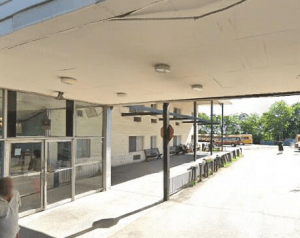 The Clarkstown Planning Board on Wednesday voted unanimously to grant final site approval for the demolition of the existing L'Dor Assisted Living Facility and the construction of a new 38-unit, two-story replacement property. L'Dor plans to reduce the size of the building by 4,000 square feet from its original of 34,844 square feet, but the plan maintains the original 40-unit proposal.
Also, the Planning Board had previously denied the applicant's request for a waiver, which would have allowed it to preserve its development rights in federally-protected wetlands on the site. The board also required a conservation easement on the wetlands as part of its site plan approval.
Several residents spoke out about traffic and density concerns along West Clarkstown Road. There are currently six other projects proposed along the road that would affect traffic on West Clarkstown Road, including another 55-plus housing project nearby at the former Camp Champion site.
---
Rockland County Businesses and Residents Eligible for SBA Disaster Loans For Losses from Remnants of Hurricane Ida
The U.S. Small Business Administration (SBA) has included Rockland County in the New York disaster declaration for businesses and residents affected by the remnants of Hurricane Ida on Sept. 1-3, 2021.
This brings the total number of eligible primary counties in New York to eight, including Bronx, Kings, Nassau, Queens, Richmond, Rockland, Suffolk and Westchester.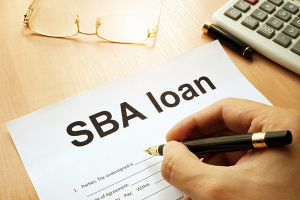 Businesses, homeowners, renters and private nonprofit organizations in the primary counties are eligible to apply for Physical disaster loans from the SBA. In addition, small businesses and private nonprofit organizations are eligible to apply for Economic Injury Disaster Loans (EIDLs). Small businesses and most private nonprofit organizations in the following adjacent counties are eligible to apply only for SBA Economic Injury Disaster Loans: New York, Orange and Putnam in New York; Fairfield in Connecticut; and Bergen and Passaic in New Jersey.
Businesses of all sizes and private nonprofit organizations may borrow up to $2 million to repair or replace disaster-damaged or destroyed real estate, machinery and equipment, inventory, and other business assets. Applicants may be eligible for a loan amount increase up to 20 percent of their physical damages, as verified by the SBA, for mitigation purposes. Eligible mitigation improvements may include a sump pump, elevation, French drain or retaining wall to help protect property and occupants from future damage caused by a similar disaster.
For small businesses, small agricultural cooperatives, small businesses engaged in aquaculture and most private nonprofit organizations, the SBA offers Economic Injury Disaster Loans to help meet working capital needs caused by the disaster. Economic Injury Disaster Loan assistance is available regardless of whether the business suffered any physical property damage.
Disaster loans up to $200,000 are available to homeowners to repair or replace disaster-damaged or destroyed real estate. Homeowners and renters are eligible for up to $40,000 to repair or replace disaster-damaged or destroyed personal property.
Interest rates are as low as 2.855 percent for businesses, 2 percent for nonprofit organizations and 1.563 percent for homeowners and renters, with terms up to 30 years. Loan amounts and terms are set by the SBA and are based on each applicant's financial condition.
Applicants may apply online using the Electronic Loan Application (ELA) via SBA's secure website at https://disasterloanassistance.sba.gov/ela/s/, and should apply under SBA declaration # 17147, not for the COVID-19 incident.
To be considered for all forms of disaster assistance, applicants should register online at DisasterAssistance.gov or download the FEMA mobile app. If online or mobile access is unavailable, applicants should call the FEMA toll-free helpline at 800-621-3362. Those who use 711-Relay or Video Relay Services should call 800-621-3362.
Businesses and individuals may also obtain information and loan applications by calling the SBA's Customer Service Center at 1-800-659-2955 (1-800-877-8339 for the deaf and hard-of-hearing) or emailing DisasterCustomerService@sba.gov. Loan applications can also be downloaded at sba.gov/disaster. Completed applications should be mailed to: U.S. Small Business Administration, Processing and Disbursement Center, 14925 Kingsport Road, Fort Worth, TX 76155.
The filing deadline to return applications for physical property damage is Nov. 4, 2021. The deadline to return economic injury applications is June 6, 2022.