RCBJ-Audible (Listen For Free)
A Mechanic's Lien Can Guarantee Payment Of An Otherwise Uncollectable Bill
By Judith Bachman
A mechanic's lien is a powerful tool for contractors, trades people, and suppliers to help collect money owed to them.  A mechanic's lien is filed against a debtor's property for money owed for the improvement of that property.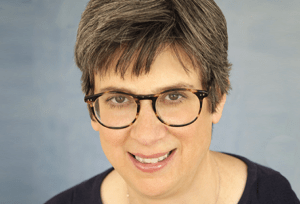 When used correctly, a mechanic's lien can virtually guarantee payment of an otherwise uncollectable bill.  When used incorrectly, however, lienors could lose their claim for payment, be liable for damages and attorney's fees.
The first step in properly filing a mechanic's lien is to ensure that the underlying work was done in accord with legal prerequisites.  In New York, on a county-by-county basis, there are various consumer protection rules and home improvement contractor licensing requirements.   It is necessary for contractors to follow these rules and procedures and a) get a license in every relevant jurisdiction, b) display that license number as required and include it on the contract documents. If they fail to do so, they will be unable to collect outstanding accounts.
Assuming that the work was done properly but payment is not forthcoming, a potential lienor must act timely.  To place a mechanic's lien on real property, the lienor must act within eight months of when the last item of work or material was supplied. However, if the property in issue is a single-family dwelling, then the lienor must act within four months of when the last item of work or material was supplied.
To file a mechanic's lien, the lienor must file the lien with the relevant county clerk and serve the relevant parties with a copy of the lien.
The lien filed must be for the amount actually owed, only.  If a court finds that the lien amount has been 'exaggerated,' the lien will be declared void and the lienor could be liable for attorney's fees and damages.
In New York, a mechanic's lien generally lasts for one year after its filing.  The law allows for a mechanics lien to be extended if the proper circumstances exist.
A properly filed mechanic's lien can facilitate payment either as a title encumbrance or as the result of foreclosure.  During the pendency of a mechanic's lien, it will show up on a title search of the property and a title company, bank, or mortgage lender can require the lien to be paid.  If that does not happen, the claimant can bring a lawsuit to foreclose on the lien.  If the foreclosure action is completed, the lienor can force the sale of the subject property and receive payment out of the proceeds of the sale.
Judith Bachman is the founder and principal of The Bachman Law Firm PLLC in New City. judith@thebachmanlawfirm.com 845-639-3210, thebachmanlawfirm.com