RCBJ-Audible (Listen For Free)
Local Investor Seeks To Acquire Sunnyside Bancorp
Kenneth J. Torsoe of Suffern is attempting to purchase all the shares of stock of Sunnyside Bancorp, Inc. of Irvington, NY. His plan is to create a holding company and pay $20.00 per share to purchase all of the shares of the bank's stock. Sunnyside Bancorp, Inc., is the holding company for Sunnyside Federal Savings and Loan Association.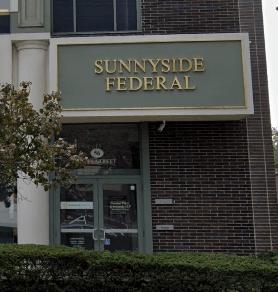 Sunnyside Federal Savings & Loan has one branch located at 56 Main Street in Irvington, NY. Sunnyside Bancorp's annual stockholders meeting is set for August 25, 2021. Its stock is traded over the counter and closed recently at $18.25 per share.
There have been several offers to acquire Sunnyside, including one from DLP Bancshares, an affiliate of DLP Real Estate Capital of St. Augustine, Florida and more recently from Rhodium BA Holdings LLC ("Rhodium"), a New York-based private equity group which paid a termination fee to DLP to cancel its merger agreement with Sunnyside.
"The most recent quarterly report filed by Sunnyside Federal Savings shows that, through June 30, the bank continues to lose money and management is doing nothing to stem the tide. That must stop," said Torsoe.
Rhodium expects to close the transaction during the fourth quarter of 2021 or in the first quarter of 2022. Under the Merger Agreement, all current directors of Sunnyside Bancorp and Sunnyside Federal will be invited to remain on the Boards of Directors of Sunnyside Bancorp and Sunnyside Federal.
---
Rockland Businesses Should Tap Into Teen Talent In County
County Executive Ed Day is urging businesses to help young people get a leg up.
Since 1994, the Rockland County Youth Bureau has administered the Youth Employment Program, which provides employment training and job placement for eligible young people between the ages of 14 and 20 and reimburses 100 percent of their salaries.
The program is looking for employers from the private sector, local government, and non-profit agencies to participate in the 2021 Program.
Why employers participate:
A labor cost savings of 100% on all youth hired through the program.
Develop a better trained workforce.
The opportunity to increase work staff during peak seasons at a fraction of the ordinary cost.
Prior to placement, all applicants must participate in and complete the T.E.E.N. Works program (Teen Employment Education Network). T.E.E.N. Works is the training component of the Youth Employment Program and is designed to provide eligible youth with a professional workforce training experience. The program offers a curriculum-based pre-employment training to applicants to become productive, contributing members of the workforce that are responsible and self-sufficient.
The program builds partnerships with local private businesses, not-for-profits and municipal agencies to promote youth workforce development within the county.
"If you own, operate or manage a business or non-profit I encourage you to take part in this fantastic program," said Day.
For more information, please call 845-364-2933 or email jeanlegs@co.rockland.ny.us.
---
Penguin Rep Theatre Bolstered By $20,000 Grant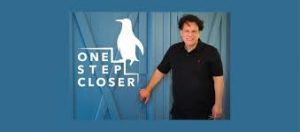 Senator James Skoufis (D-Hudson Valley) applauded a combined $20,000 grant awarded to Stony Point's Penguin Rep Theatre. The grant, offered through the first of four rounds of funding within the "Restart NY: Rapid Live Performance Grants" program, will support the organization's "Barnside Live @ 5!" concert series and fall mainstage theatrical productions. Aimed at catalyzing the return of near-term live performances, the aid will be administered by the New York State Council on the Arts, and at least 60 percent of each awarded project will provide compensation for artists and creatives.
Since its founding in 1977, Penguin Rep has grown from a summer theatre in a repurposed 19th century hay barn to one of Rockland's most beloved cultural institutions. Named the "gustiest little theatre" by The New York Times, some of Penguin Rep's productions have moved on to successful Off-Broadway, national, and international runs.
"My wife, Hillary, and I have long been fans of Penguin Rep's wonderful work," said Senator Skoufis. "I'm thrilled to see the Rep receive this mission-critical funding at a time when arts and cultural organizations—and their struggling creators—are sorely needing relief. Congratulations to Artistic Director Joe Brancato and the entire Penguin Rep team. I know you'll continue to make Rockland County proud!"
"This is an extraordinarily challenging time for the arts and culture sector, and we recognize that it calls for responsive action," said NYSCA Executive Director Maura Manus. "The arts, including live performances, drive our state's economy and cultural tourism, inspire audiences, and bring communities together – the NYSCA team is excited to welcome back live performance statewide."