RCBJ-Audible (Listen For Free)
L'Dor Proposal For Assisted Living In Clarkstown Moves Forward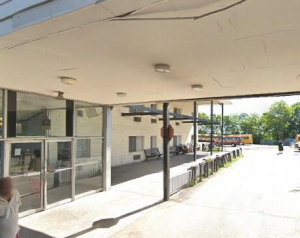 On Wednesday evening, the Clarkstown Planning Board granted preliminary site plan approval for the demolition of the existing L'Dor Assisted Living Facility and the construction of a new 40-unit, two-story replacement property. L'Dor plans to reduce the size of the building by 4,000 square feet from its original of 34,844 square feet, but the plan maintains the original 40-unit proposal.
Also, the Planning Board denied the applicant's request for a waiver, which would have allowed it to preserve its development rights in federally-protected wetlands on the site. The board also required a conservation easement on the wetlands as part of its site plan approval.
Several residents spoke out about traffic and density concerns along West Clarkstown Road. There are currently six other projects proposed along the road that would affect traffic on West Clarkstown Road, including another 55-plus housing project nearby at the former Camp Champion site.
L'Dor also sought final plan approval from the Planning Board immediately after receiving preliminary approval, even though it had not yet appeared before the Architectural Historic Review Board. The request for final approval was denied, and referral was given to the AHRB for further plan review.
---
PSC Approves Sale Of Indian Point To Holtec International Subsidiaries
The New York State Public Service Commission approved the sale of the Indian Point nuclear power facility to Holtec International subsidiaries.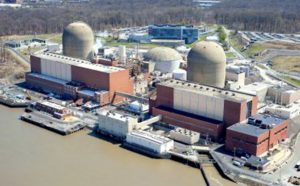 The PSC approved a negotiated agreement by the State of New York, County of Westchester, local governments, Public Utility Law Project, Riverkeeper, Entergy, the former owner of Indian Point, and Holtec, that provides for the transfer of the nuclear power facility to Holtec for "a swift, complete and safe decommissioning and site remediation," according to Gov. Cuomo's office. The sale includes long-term targets to reduce greenhouse gas emissions.
Cuomo said, as governor and previously as attorney general, he's long been concerned about the safety of Indian Point given its proximity to some of the most densely populated areas in the nation.
Indian Point's closure has been anticipated by state energy planners for more than a decade and the plant's continued operation was not included in the state's greenhouse gas emissions reduction plans. New York State generators must continue to comply with the Regional Greenhouse Gas Initiative's carbon cap, ensuring the region's emissions will continue to decline after Indian Point closes.
---
Mini Mall To Rise On Long Vacant Site On Main Street In Clarkstown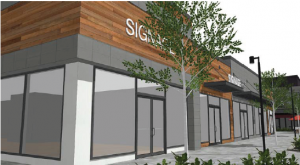 Developer FP New City LLC received a negative SEQRA declaration from the Clarkstown Planning Board in March on a 8,750 square foot, one-story retail shopping plaza at 101 South Main Street in New City with 28 parking spaces behind the storefronts. The redevelopment project is in Clarkstown's H3 zone and will have 192 feet of Main Street frontage. The parcel is approximately 30,000sf.
Leasing broker Donny Moskovic of Katz & Associates says, "the developer plans to start construction sometime in the summer."