RCBJ-Audible (Listen For Free)
But Use Caution If You're Getting Into The Game
By Judith Bachman
What's in a domain name? Could be quite a lot.
A domain name is the address of a website. Understanding domain names as a commodity represents financial opportunity.
Domain name investing (also called domaining) involves registering or purchasing a domain name with the idea of eventually reselling or leasing it, rather than using it for a website or in connection with a business.
Domains that are short, particularly memorable, or have wide appeal tend to be the most valuable.  Some record domain name sales were:
Insurance.com — $35,000,000 USD (2010)
VacationRentals.com — $35,000,000 USD (2007)
PrivateJet.com — $30,180,000 USD (2012)
Internet.com — $18,000,000 USD (2009)
360.com — $17,000,000 USD (2015)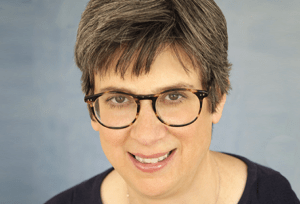 The market for domain names is stronger than ever, according to the most recent Escrow.com Domain Investment Index, for Q1 2021.  In the first quarter of this year alone, there were over $100,000,000 in domain name resales.
To see if a domain name is available or to look up an existing domain go to https://lookup.icann.org/.  If the name is available, it can be purchased via a domain registrar such as Go Daddy.  Domains can be resold through an auction or direct sale.
Before registering any domain name, it is important to understand the legal contours of domain rights.  No one can register a domain name that is another party's trademark or name with the intent to profit from the goodwill of the actual trademark owner. Doing so is known as cybersquatting and could lead to liability.
Such liability could stem from the Anticybersquatting Consumer Protection Act (ACPA). The ACPA is a federal statute that prohibits domain name registrations that are identical or similar to trademarks or personal names.  A cybersquatter could also be liable for damages under Federal or State trademark law.
If there is a dispute as to rights to a domain name, the dispute can be resolved through a Uniform Domain Name Dispute Resolution Policy (UDRP) proceeding against the registrant. The UDRP provides a mandatory, low-cost administrative procedure primarily to resolve claims of abusive, bad faith domain name registration. The proceeding is through the Internet Corporation for Assigned Names and Numbers (ICANN), a not-for-profit partnership dedicated to keeping the Internet secure, stable and interoperable.
Otherwise, a domain name dispute can be the subject of trademark litigation. For instance, in 2001, PETA, an organization whose acronym and mission stands for People for the Ethical Treatment of Animals, won a judgment against a registrant Peta.com.  The defendant had bought the domain and branded it "People Eating Tasty Animals." He provided links to some meat suppliers on the website.  PETA gained control over the domain in the litigation.
So whether an entrepreneur is considering investing in a domain name or registering one for its own purposes care must be taken in choosing a particular domain name.  Both the economics and legal realities should guide any domain name choice.
Judith Bachman is the founder and principal of The Bachman Law Firm PLLC in New City. judith@thebachmanlawfirm.com 845-639-3210, thebachmanlawfirm.com