RCBJ-Audible (Listen For Free)
The Fund Will Not Be Enough To Meet The Demand Of the Industry
By Judith Bachman
The early bird gets the worm. Advice to those in the restaurant and hospitality businesses: sharpen your pencils and apply for much-needed loans now while the money is flowing.
With more than 50 percent of adult Americans vaccinated, and pent-up desire to dine and celebrate, restaurants and venues that suffered through the pandemic have an opportunity to resurrect. While some restaurateurs rode the pandemic wave, many have held on by a thread.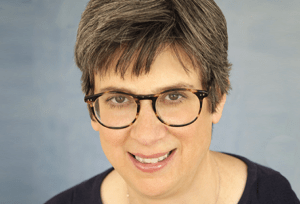 This is an inflection point. Congress recently authorized much needed aid.  Although the funds have not yet been released, now's the time to get organized and figure out what you'll need to fire up your business.
The American Rescue Plan Act established grants for restaurants, bars, breweries, and other similar businesses, in the form of grants administered by the Small Business Administration (SBA). The grants will be funded from the Restaurant Revitalization Fund, with an appropriation of $28.6 billion.
Expectations are that the fund will not be enough to meet the demand of the industry and many eligible applicants will not receive money.  In light of the expected shortfall, eligible businesses should apply as soon as applications are available.
The grants will be for the applicant's "pandemic-related revenue loss" (PRRL).  The PRRL is the gross receipts of the business in 2019 minus the gross receipts of the business during 2020.  PRRL is reduced by any amount received from a loan made under the Paycheck Protection Program (first and/or second draws).
Establishments that are eligible for the grants include restaurants, food stands, food trucks, food carts, caterers, saloons, inns, taverns, bars, lounges, and brewpubs.  From those categories, places that have more than twenty locations, are publicly traded, or have a pending application for or has received a grant under the Grants For Shuttered Venue Operators program, are excluded.
Grants can be used for such expenses as payroll costs, mortgage payments, rent, utilities, maintenance expenses (including construction to accommodate outdoor seating) and operational expenses.
Expenses must relate to the "covered period," from February 15, 2020 to December 31, 2021.
Grant applications will be available at restaurants.sba.gov (though that link is not live yet) and they are expected to interface with systems like Square, Clover, Aloha, and Toast.
In addition to the application, businesses will have to submit proof demonstrating gross receipts and, if applicable, eligible expenses.  There is no specified release date for applications, but the SBA says they are "on the precipice of opening."  To begin, the SBA will accept applications from all eligible applicants, but from Day 1 to 21, will only process and fund applications for a small business owned by women, veterans, or socially- and economically-disadvantaged individuals.
More information about the program can be found at here
Judith Bachman is the founder and principal of The Bachman Law Firm PLLC in New City. judith@thebachmanlawfirm.com 845-639-3210, thebachmanlawfirm.com