RCBJ-Audible (Listen For Free)
Haven Court Apartments In Nyack Sells For $3.45 Million
Haven Court Apartments at 1 Haven Court is a 22-unit apartment complex in a quiet residential area that consists of four two-bedroom / one-bathroom apartments, 12 one-bedroom / one-bathroom apartments, and six studio apartments. The property had been held by the same ownership group since the 1970s.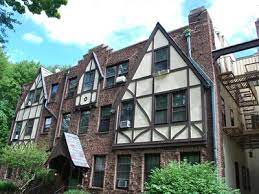 "The sellers wanted to take advantage of strong investor demand that would allow them to garner attractive pricing and realize decades of appreciation," said Michael Scrima, a Director at Redwood Realty Advisors.
The buyer is a private investor based in New Jersey who plans on upgrading and rebranding the building. "The new ownership recognized the opportunity to buy a rare investment asset in a highly sought after submarket," added Thomas Gorman Jr., a Director at Redwood Realty Advisors. Scrima and Gorman represented both the buyer and the seller in the transaction.
---
Montebello-based Sterling Bancorp Enters Merger Agreement with Webster Financial Corporation
After the close of the merger, the combined company will operate under the Webster name. Webster Bank's President and CEO, John R. Ciulla will serve as President and CEO of the combined company. The merger is expected to close in the fourth quarter 2021, pending regulatory approval. The merger would create a bank with $63 billion in total assets, $52 billion in deposits, $42 billion in loans and more than 200 branch locations in the Northeast.
The combining of two highly complementary franchises will create a powerhouse player in the Northeast with differentiated businesses in commercial banking, and in consumer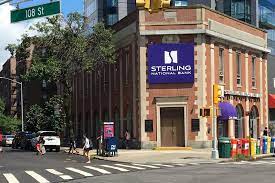 and direct banking, said Jack L. Kopnisky, Chief Executive Officer. "This combination provides exceptional financial benefits and enables us to more aggressively invest in key businesses and activities to enhance the value for our clients, our communities, our shareholders and our colleagues."
The combined company will have a contiguous footprint spanning the Northeast area from New York City, Northern New Jersey and Eastern Long Island up to Boston with a presence in key Northeast metropolitan areas including Greater New York, New Haven, Hartford, and Boston.
---
Program Guide For Restaurant Revitalization Fund Available
SBA Administrator Isabella Casillas Guzman has announced details on application requirements, eligibility, and a program guide for the Restaurant Revitalization Fund (RFF). The restaurant industry has been among the hardest-hit sectors during the economic downturn caused by the COVID-19 pandemic. To help bring jobs back and revive the industry, the American Rescue Plan, signed into law by President Joe Biden, established the $28.6 billion Restaurant Revitalization Fund at the U.S. Small Business Administration (SBA). The SBA will administer the funds to the hardest-hit small restaurants.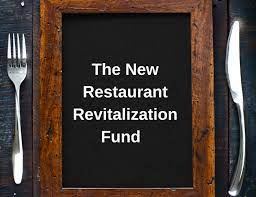 "Today, we are starting the process to help restaurants and bars across the country devastated by the pandemic, and this is our message: Help is here. With the launch of the Restaurant Revitalization Fund, we're prioritizing funding to the hardest-hit small businesses – irreplaceable gathering places in our neighborhoods and communities that need a lifeline now to get back on their feet," said SBA Administrator Isabella Casillas Guzman. "And, thanks to clear directives from Congress, we're rolling out this program to make sure that these businesses can meet payroll, purchase supplies, and get what they need in place to transition to today's COVID-restricted marketplace."
Administrator Guzman emphasized, "We're also focused on ensuring that the RRF program's application process is streamlined and free of burdensome, bureaucratic hurdles – while still maintaining robust oversight. Under my leadership, the SBA aims to be as entrepreneurial as the entrepreneurs we serve – and that means meeting every small business where they are, and giving them the support they need to recover, rebuild and thrive."
Details on application requirements, eligibility, and a program guide are available at www.sba.gov/restaurants