RCBJ-Audible (Listen For Free)
Carters, A Children's Apparel Retailer, To Open In Palisades Center
Carter's, Inc., the largest branded marketer in North America of apparel for babies and young children, will open a Carters/Osh Kosh B'gosh location at Palisades Center this spring.  Carters owns several brands including Osh Kosh B'gosh.
The 2,500-square-foot store will be located on Level Three next to DSW.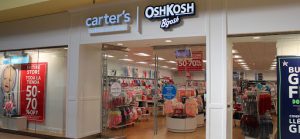 Carter's, founded in 1865, is known for quality, innovation, and value, according to The Palisades Center.
Carter's and OshKosh B'gosh stores are built to make it easy for customers to find what they need, with smart design and friendly, knowledgeable staff. The Palisades Center store will be one of over 600 Carter's and OshKosh B'gosh retail stores and outlets nationwide.
"Darrin Houseman, General Manager of Palisades Center, said, "Our team has been speaking with and gathering input from our guests, especially our core customers, women ages 25-44. This group has expressed interest in clothing stores for children, and Carter's and OshKosh B'gosh are great partners to help fulfill that need."
---
Rockland Makes Top 3 EPA List Of Green Users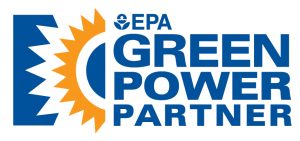 Rockland County has been listed as No. 21 on the U.S. Environmental Protection Agency's (EPA's) Top 30 Local Government list of the largest green power users from the Green Power Partnership (GPP).
Engie Power & Gas is providing Renewable Energy Certificates (RECs) based on U.S. generated wind power to the County of Rockland and the Rockland County Sewer District No. 1. along with Rockland Community College and the Rockland County Solid Waste Management Authority in separate contracts.
By moving the needle in the voluntary green power market, Rockland County and other Green Power Partners are helping to reduce the negative health impacts of air emissions including those related to ozone, fine particles, acid rain, and regional haze.
"We are proud to be recognized by the U.S. Environmental Protection Agency for our green power use," said Rockland County Executive Ed Day. "By making the choice to use green power, we are reducing greenhouse gas emissions, while also sending a message to others that using green power is smart for government and for taxpayers."
Purchasing Director Paul Brennan stated, "As part of the County's Shared Service Initiative, the County's solicitation and contract award allows other local governments to 'piggyback' on the County contract pric
We encourage other Local Governments to 'piggyback' on the contract by contacting the County's Purchasing Division at purchasing@co.rockland.ny.us."
---
Property Company With Rockland Holdings Plans To Transform Yorktown Heights Shopping Center Into Mixed Use Project
Oster Properties, which owns more than two million square feet of tri-state real estate including property in Rockland County, will file plans to transform the vacant shopping center at 335 Downing Drive in Yorktown Heights for a mixed-use property featuring 150 apartments, ground-level retail shops and a new supermarket.
The plan reveals a re-thinking of how space is used that began prior to the pandemic but accelerated in 2020.
"The concept of this is to provide alternatives to empty-nesters or young millennials," said Oster's attorney Darius Chafizadeh. "This would allow them to stay in town, or young ones to come back into your town and live here and be able to afford it without having to pay high property taxes." Price points for the housing are undetermined.
The 15-acre site has two empty anchor tenant buildings. The free-standing former Food Emporium supermarket has been vacant for almost 10 years, and Kmart has sat empty since closing two years ago. Oster's representatives said they have an "exciting" tenant in lease negotiations for a new supermarket.
"Throughout the retail world there's a rethinking of how retail spaces are designed to service the world," said Matthew Jarmel, Oster's architect. "This Kmart is empty because of e-commerce. What we see as architects and as planners is that many retail centers—and some very large shopping malls as well that we're working on—are being repositioned to mixed use."
Oster Properties, based in Englewood Cliffs, NJ, owns more than two million square feet in northern New Jersey, Rockland County and New York City including and manages about 500 apartment units. Oster's retail holdings include the Foster Village Shopping Center in Bergenfield, N.J.