RCBJ-Audible (Listen For Free)
Congress Passed Consolidated Appropriations Act, 2021 With $25 Billion In Emergency Rental Assistance
By Judith Bachman
Help is on the way for landlords and tenants who've been negatively impacted by the pandemic.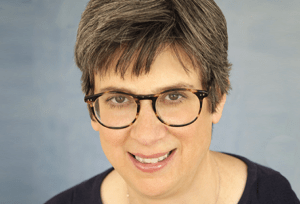 Reports consistently reveal more than 50 percent of tenants have not timely paid rent. Without rental income, landlords are unable or compromised when it comes to paying their tax and mortgage obligations.
To stem the burgeoning crisis, both the Federal and State government have stepped in to offer some relief to both tenants and landlords. On March 16, New York courts temporarily suspended eviction proceedings.  In a series of executive orders, Governor Cuomo extended the eviction moratorium through August 20, 2020.  The eviction halt applied to both commercial tenants and residential tenants.
In December 2020, Congress passed the Consolidated Appropriations Act, 2021 with $25 billion in emergency rental assistance.
The New York State Legislature just passed the Covid-19 Emergency Eviction and Foreclosure Prevention Act of 2020 (the "Act") in order to implement this relief on the State level.  The Act postponed residential eviction actions to May 1, 2021; no residential evictions can proceed unless tenants either (i) pose a safety hazard for other tenants or (ii) do not show economic hardship via a sworn declaration.
Moreover, the Act postponed residential foreclosure proceedings to May 1, 2021 for both mortgage and tax liens and prevented banks from discrimination based on negative credit reporting due to a COVID hardship.
While the legislation is primarily aimed at protecting tenants, there are silver linings for landlords.
First, the law places no restrictions on commercial evictions. Second, even with the pause in residential evictions, rent continues to accrue and that means that a landlord may eventually collect what it is owed.
Additionally, some of the Act's protective provisions extend to landlords. The mortgage and tax foreclosure pause applies to landlords who own ten or fewer residential rental properties.  The Act also protects landlords – as it does tenants and other homeowners – from discrimination or negative credit reporting for a COVID hardship.
Beyond that, until February 1, New York State offered a rent relief program for low-income residential tenants.  Upon a tenant's application and acceptance into the New York Covid Rent Relief Extension Program, the residential tenant received a one-time rent subsidy that was sent directly to the tenant's landlord.
While this legislation is a good start, much more needs to be done for both landlords and tenants.
We need continuing rental subsidies for both residential and commercial tenants. These subsidies would infuse much needed cash into the real estate cycle.  With these subsidies, landlords could meet their own financial obligations.  Properties would retain their value thereby stabilizing bank portfolios and the tax base.  With a small investment in rental subsidies, municipalities, and tax payers would ultimately be the beneficiaries.
Judith Bachman is the founder and principal of The Bachman Law Firm PLLC in New City. judith@thebachmanlawfirm.com 845-639-3210, thebachmanlawfirm.com