RCBJ-Audible (Listen For Free)
REBNY Report Shows Big Uptick In Vacancy; Slide In Asking Prices
By Judith Bachman
Even before the the pandemic the outlook for brick-and-mortar retail stores was dim. That outlook darkened as store shuttered and consumers stayed home.
The Real Estate Board of New York ("REBNY"), a leading New York State real estate trade association, has documented just how bleak things have gotten in a report on retail rents and availability.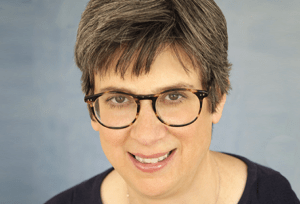 Since the fall of 2019, available retail space, depending on location, increased up to 67 percent.  Over the same time period, the asking prices per square foot fell on average 13 percent and rents in executed leases were 20 percent below asking prices.
REBNY noted that in response to these market conditions landlord have shown a willingness to provide tenant improvements and concessions, in addition to more creative deal making, including shorter lease agreements and percent-of-sales rent offerings in the near-term.
Other sources have noted that the pandemic may accelerate a trend, that started prior to the pandemic, of repurposing retail space to alternate uses.
The National Association of Retailers ("NAR") recently published a survey documenting the repurposing movement. 
The NAR study found that among a survey of 94 vacant malls, 31 percent reported that the vacant mall was turned into a retail store, or a popup, or had new tenant anchors. The next major uses were as a mixed-use space (16 percent), warehouse (9 percent), and multi-family/residential building (7 percent).
Respondents also reported that vacant malls were repurposed as delivery/distribution centers (5 percent), health care/hospitals (4 percent), and community colleges (4 percent).
Other uses include churches, offices, sports/fitness centers, call center, data center, self-storage spaces, flex spaces, or even as a cricket stadium or a police precinct.
On a local level, we have already seen this trend emerge.  In August, the Rockland County Business Journal reported at https://rcbizjournal.com/2020/08/18/simon-in-talks-with-amazon-to-turn-vacant-stores-into-fulfillment-centers/ that "Simon Property Group, the country's largest mall owner, is reportedly in talks with Amazon to turn some of the vacant anchor stores in its properties into fulfillment centers for the e-commerce giant. It is unclear whether large empty spaces at the Shops of Nanuet, which Simon owns, or the top floor of Macy's in Nanuet, would be a contender for such a use."
And in November, after Clarkstown voters approved the use of a lot of unoccupied space in the Palisades Mall https://rcbizjournal.com/2020/11/03/they-said-yes-voters-give-green-light-to-palisades-center-to-expand-into-unused-space/ a leading proponent of the measure recognized that "Retail is not the future," said Councilman Donald Franchino, who has been a strong proponent of bringing the issue to a vote and allowing the mall to expand its offerings. "The mall has to be repurposed."
So while we may never return to the world of brick-and-mortar as it was in its heyday, these studies do offer some hope for retail landlords and the localities depending on them for tax revenues. New landlord flexibility should help balance market conditions.  And the accelerating repurposing trend could bring a second life to some locations.
Judith Bachman is the founder and principal of The Bachman Law Firm PLLC in New City. judith@thebachmanlawfirm.com 845-639-3210, thebachmanlawfirm.com