RCBJ-Audible (Listen For Free)
Congers Colonial Plaza Shopping Center Sells For $4 Million
The Congers Colonial Plaza Shopping Center located at 285 North Route 303 in Congers has been sold to 171 North Pascack Road Corporation for $4 million.
The buyer invested $1.6 million from a 1031 exchange, and borrowed the balance.
The brick shopping center, built in 1997, has 15 retail stores ranging from 1,200 to 11,000 square feet, plus nine interior enclosed garage/warehouse/storage spaces with 6.5' overhead doors in the rear of building consisting of 1,250+/- and 2,500+/- square foot units.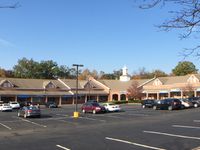 At closing day last week, the shopping center was 67 percent occupied.
"LichtensteinRE.com was able to successfully see this deal to completion, even though at the time of negotiating this sale, it was not only the middle of the worst pandemic of the last hundred years there was also the highest unemployment rate since the great depression with 22 million Americans having lost their jobs," says Andrew Lichtenstein, who exclusively represents the seller.
The Gross Annual Income now at closing could be as high as $487,610, according to the broker.
"This represents a great opportunity for a buyer to enjoy immediate high return on investment plus for a buyer who can manage this center more efficiently the upside potential is great," he added.
---
DealPoint Merrill Sells Self-Storage Supercenter for $18 Million
DealPoint Merrill, an owner and operator of value-added real estate opportunities and sponsor of real estate investment offerings, sold the 80,160 sq. ft., two-story, 685-unit (51,815 rentable sq. ft.) Class "A" climate-controlled self-storage supercenter in Nanuet, sold for $18,300,000 ($353/sq. ft.).
A private investor purchased the fully climate-controlled facility. At the time of the sale, CubeSmart oversaw property management for the asset, Yardi Matrix data shows.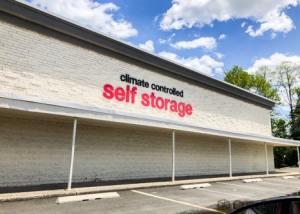 Located on two acres at 20 N. Middletown Road, the two-story property opened in 2016. In May 2015, the seller and developer acquired the land for $3.6 million from a private investor, according to Rockland County records. In July 2016, Standard Insurance Co. originated a $6.8 million construction loan for the project.
The facility has 685 units ranging from 20 to 390 square feet. The property has video monitoring, truck rentals and sells packing and moving supplies. There are at least five other self storage facilities encompassing more than 300,000 square feet within a 3-mile radius, according to Yardi Matrix.
---
On Tap Virtual Event Explores Local Beer & Cuisine; Next Event Jan. 28 at 7 pm
Gentle Giant Brewing Company (GGBC), Rockland Community College, and Hudson Market are hosting a monthly virtual series exploring beer and food from local restaurants and breweries, in and around Rockland County, to promote small businesses in the County during the pandemic.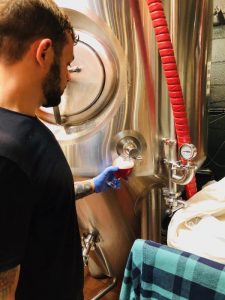 "On Tap" will broadcast January 28 at 7 pm via Zoom. The event itself is free, but participants who are interested in the food and beer must purchase online for in-person pickup at GGBC in Pearl River. Register for the online event at https://bit.ly/rcctasting by midnight on January 25.
Beer and food order information:
Comes with four 25.4-ounce growlers. Must reserve online by 1/21/21 at 11:59pm.
Beers: Pilsner, Hazy IPA, Citrazoic DIPA, and Black Lager
Comes with four 25.4-crowlers and food for two.
Beers: Pilsner, Hazy IPA, Citrazoic DIPA, and Black Lager
Food: Collard Greens, Prime Brisket, Meat Kabob, and Pork Belly Burnt Ends
Order online at https://www.gentlegiantbrewing.com/rcc. All beer and food pick-up will be at the Gentle Giant Brewing Company, 7 North Main Street in Pearl River, NY at the date and time specified on the order form. Registered guests will be emailed a Zoom broadcast link to join the virtual session by Rockland Community College prior to the event.
Jessica Stallone, a brewing novice, will be guided through the brewing process by Gentle Giant Brewing Company's Brew Master, Nick Carnicelli. They will be discussing ingredients, flavor components, and pairings of each beer and will answer viewers' questions submitted via the Zoom chat.