Attorney Judith Bachman Talks Cash Flow With Business Consultant Bijal Jani
Cashflow and funding for business owners has always been critical but never more so than now. The pandemic has upended typical sources of cash flow, leaving business owners fretting over borrowing. To gain insight on how to navigate in today's environment, we talked with Bijal Jani of Jani Consultancy, Inc., which provides concierge services for businesses and early growth companies seeking to secure alternative sources of capital. With the help of professionals, like Bijal, business owners should take heart that there are ways to access necessary financing even in today's topsy-turvy economic climate.
Q. What is your background?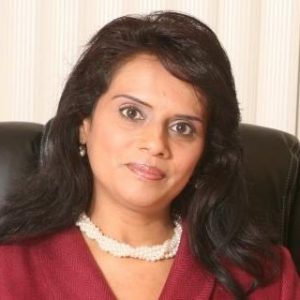 A. My family and I immigrated to the USA from India many decades ago; as with many immigrant families, we pursued the American Dream through entrepreneurship and education, and living in a way that has a positive social impact. I ran my own law practice for 20+ years in complex real estate portfolio transactions and multilevel corporate matters. Leveraging my knowledge, skills, and vast network, I launched Jani Consultancy, Inc., two years ago.
Q. How was financing for business typically done prior to the pandemic?
A. The financial industry had been rooted in valuations based upon market certainties within specific time frames. Whether you were seeking debt financing or investment capital, all the calculations were based upon historical risk allocations set against known expectations and potential variables for the future.
Q. How has the pandemic changed that?
A. The global pandemic sent huge shock waves in every sector because our history is based on models and expectations that were no longer relevant; we suddenly did not have a frame of reference as to when things could "normalize." The steady flow of capital between industries came to a screeching halt. The traditional banking institutions were suddenly dealing with potential massive losses on outstanding loans in multiple sectors (such as commercial real estate, hospitality). Businesses were struggling to secure working capital because the balance sheets were crippled from supply chain disruptions and shifts in customer demands.
Q. How are your clients managing cashflow through the changing environment?
A. We are helping clients pivot to alternative sources of capital through purchase order and accounts receivable factoring as well nontraditional liquidity sources and models. With these alternative tools, many businesses are finding access to much needed capital, sometimes on better terms than they could have secured through the traditional market. Factoring, for instance, is done at no cost to the client; the client essentially sells its accounts receivable and receives payment immediately, the purchaser of the accounts receivable is left to collect on the accounts and takes all the risk and expense of doing so.
Judith Bachman is the founder and principal of The Bachman Law Firm PLLC in New City. judith@thebachmanlawfirm.com 845-639-3210, thebachmanlawfirm.com